This post may contain affiliate links. Please read my disclosure policy.
Last weekend we had the opportunity to 'pick-our-own' pumpkins at a local farm with grandson Isaac and daughter Allie.  I won't tell how many we bought but it was more than enough for all three families.  Isaac had such a great time.  The pumpkin variety is amazing and the gourds are works of art!  No recipe here today – just some photos of Pumpkins & Gourds picked on a beautiful day in Virginia.  Be sure to scroll to the end and check out the amazing gourds.  So fascinating!
These enormous pumpkins weigh in somewhere around 80 pounds each.  No pumpkin was priced over $15 – what a deal!
Good carving pumpkins for jack-o-lanterns
Some mini-pumpkins and one of the gourds.  The farm owners provided us with a wagon and/or wheel barrow and long handle pruners to cut as many as we wanted to buy.
The color variety was spectacular.  Our daughter picked up a white one for her front porch.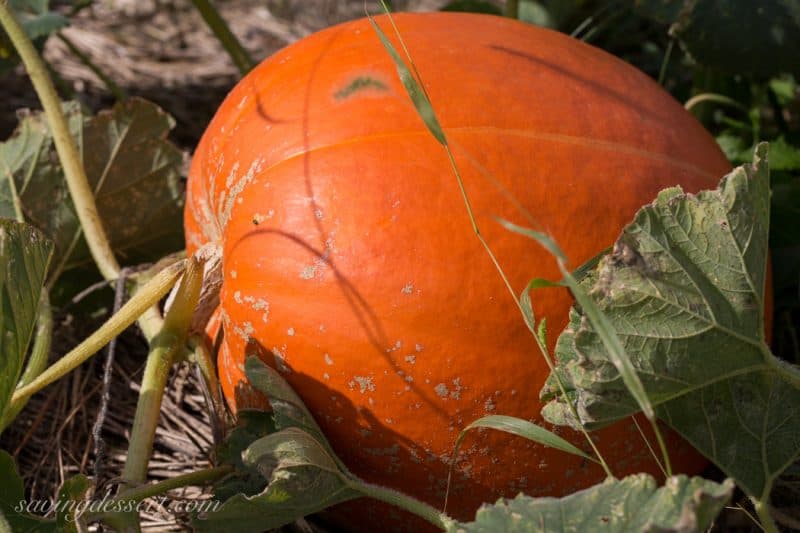 Love the dark orange pumpkins – very pretty color.
Isaac is telling grandpa that he found another one.  Such a great pumpkin hunter!
Pink – I never knew there are pink pumpkins in the world.
This gray and light orange was unique and beautiful.
We picked a bunch of mini pumpkins for table decorations or maybe just because they're so cute!  Love the green and yellow.
These are the most amazing gourds I've ever seen.  I cannot believe the colors and wings!  I had a little fun at a photo shoot with our new friends.
Ducks?
Dancing gourds
Rockets?
Very dramatic!
Such a lovely couple 🙂
This one seems to be saying … "back off dude, you're not my type!"
Twins 🙂
or lovebirds?
And finally, if you missed it the first time, this is the face of a 3 1/2 year old just after he licked the fresh cut stem of a pumpkin.  Can't help you Isaac!
A new cookie recipe coming soon!  You'll love this one 🙂    Thanks so much for stopping by!
Tricia