This post may contain affiliate links. Please read my disclosure policy.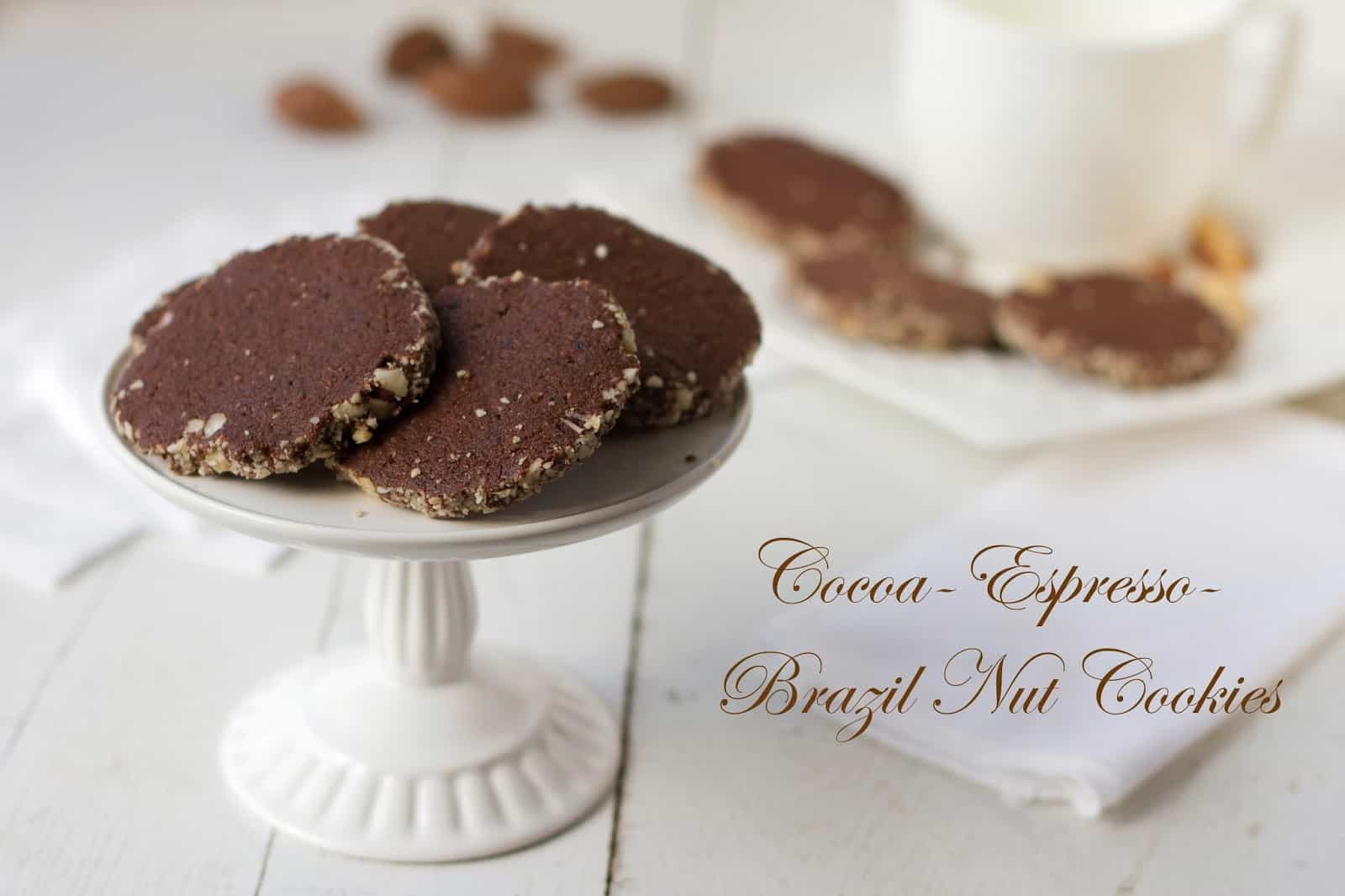 Have you ever had one of those weeks?  You know where the stress level is way up there, nothing comes together the way it should and all you want to do is crawl in bed and hide under the covers?  Last week was one of the worst I've had in a long time.  Working is not always fun, but I am grateful to have a good job.
Naturally after a week like that I looked forward to the weekend.  I would get up early and spend the day baking, creating and taking pictures all while listening to Pandora.  All would be right with the world once again.  Yup, not so much.  Apparently I had some sort of cloud hanging over my head and it followed me in everything I tried to do.  I made the worst batch of macarons … ever.  No feet, cracked tops, hollow middles.  It was a cloudy day so I blamed the weather and egg whites that didn't age long enough.  I decided to try again, and again I threw a batch of cookies in the trash.  I had a bunch of left over egg yolks so I decided to make ice cream.  Certainly I could make an easy ice cream.  Would you believe it would not freeze?  Seriously – who makes ice cream that won't freeze?  I was cursed.
Did you see the movie
Julie & Julia
?  I love the scene where Julia Child comes home from culinary school and practices
chopping onions
 because she hated to give up.  That scene came to mind as I gazed at the semi-soft (milkshake) ice cream.  Failure is not an option – something will come out of my kitchen this weekend that is both baked and delicious!
Thank heavens for these one bowl, simple, slice and bake cookies.  I needed these to work – and I needed it badly!  All I can say if thank heavens I had all the ingredients on hand.  I think I would have cried or thrown a fit or something.
But they turned our terrific and the happy taste testers said these are great especially with the milky coffee flavored semi-fro yo ice cream.  Coffee ice cream – cocoa-espresso cookies – a delicious combination!
Cookies and milk – I feel so much better now.
These cookies must have healing magical powers because they worked for me!  I can face the week ahead feeling confident it will get better.  And next weekend I'll try making those silly macarons again.  I refuse to give up!
Cocoa-Espresso-Brazil Nut Cookies
One bowl, simple, slice and bake cookies.
Ingredients
¾

cup

unsalted butter,

room temperature

1

cup

granulated sugar

1

large egg

1 ½

teaspoons

pure vanilla extract

1 1½

cups

all-purpose flour

¾

cup

unsweetened Dutch-process cocoa powder

2

teaspoons

instant espresso coffee granules

¼

teaspoon

salt

½

cup

finely ground Brazil nuts

1

cup

chopped Brazil nuts
Instructions
In a large mixing bowl beat the butter on high for 30 seconds.

Add the sugar and beat until fluffy.

Add the egg and vanilla and beat until combined.

Set the mixer to low and add the flour, cocoa powder, espresso granules, and salt. Mix until the dry ingredients are fully incorporated.

Add the ½ cup of finely ground Brazil nuts and mix just until blended.

Spread the remaining 1 cup of chopped Brazil nuts on a large piece of plastic wrap or wax paper, in an 8 inch long strip. Shape the dough into an 8-inch long log and roll in the nuts to coat. Wrap the log in the plastic wrap or wax paper and refrigerate until chilled, about 3 hours.

Preheat oven to 350°F. Line a baking sheet with parchment paper and set aside. Cut the log of cookie dough into ¼ inch slices. Place the sliced about 1 inch apart on the parchment paper lined baking sheet.

Bake 10-12 minutes or until set. Cool on the cookie sheet for a few minutes, then transfer to a wire rack to cool completely.
Recipe Notes
(Recipe adapted from Better Homes and Gardens – Chocolate – Rich, Dark & Decadent)
Nutrition information is calculated using an ingredient database and should be considered an estimate. When multiple ingredient alternatives are given, the first listed is calculated for nutrition. Garnishes and optional ingredients are not included.
Nutrition
Calories:
197
kcal
|
Carbohydrates:
21
g
|
Protein:
3
g
|
Fat:
12
g
|
Saturated Fat:
5
g
|
Polyunsaturated Fat:
3
g
|
Monounsaturated Fat:
3
g
|
Trans Fat:
1
g
|
Cholesterol:
22
mg
|
Sodium:
29
mg
|
Potassium:
103
mg
|
Fiber:
2
g
|
Sugar:
8
g
|
Vitamin A:
187
IU
|
Calcium:
20
mg
|
Iron:
1
mg
I hope you have a great week – I'm going to try!  Thanks so much for stopping by!