This post may contain affiliate links. Please read my disclosure policy.
Sometimes simplicity steals the show.  That's how it is with this combination of flavors.  Oven roasted beets, tart, creamy fresh goat cheese, crisp pickled onions – oh my.  This was a very happy impromptu side dish.
As you've probably seen 100 times on blogs from all over the world, roasting beets is super simple and the perfect way to prepare these purple gems.  Once fully roasted, peel the beet to reveal a glossy shiny skin.
As for the pickled red onions, we liked them but will try another recipe or two before posting.
I used a combination of pickling spices, sugar and vinegar.  I wish I had put the spices in a cheese cloth so we didn't have to pick them out of the onions.
They were good but I think they can be better.
Pickled onions are great on everything from salads to sandwiches.
I've shared some links to other recipes I want to try.  Check them out and see what you think!
Roasted Beets with Pickled Onions and Goat Cheese
1 cup of pickled onions
1/4 cup crumbled goat cheese
4 beets
Preheat oven to 375 degrees.
Cut the greens from the top of the beets leaving 1 inch of stems still attached.  Leave the root intact and wash the beets in cool water. Rub each beet with olive oil.  Place a large piece of foil on a baking sheet and place the beets on the foil spaced an inch or so apart.   Cover with an additional sheet of foil and seal into a package.  Bake at 375 degrees for about an hour or until beets are tender.
Remove the beets from the foil and allow them to cool enough to handle.  Remove the tops and the root, then peel.  Cut each beet into quarters.
Serve with pickled onions and goat cheese.
These pickled onion recipes look pretty tasty – can't wait to try again!
~~~~~~~~~~~~~~~~~~~~~~~~~~~~~~~~~~~~~~~~~~~~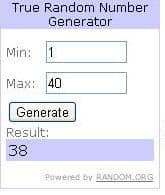 Congratulations to No. 38 – Kate.  Please send an email to savingdessert@aol.com with your complete name and address so I can send your gift card!  Congratulations again and thanks for being a blog groupie!
~~~~~~~~~~~~~~~~~~~~~~~~~~~~~~~~~~~~~~~~~~~~~~~~~~
Now for the GIVEAWAY!  Since we've been busy with the October wedding extravaganza I didn't have a chance to celebrate my two year blog-iversary!  Let's celebrate it now!
1.  Leaving a comment answering the following question:  Are you cooking for Thanksgiving and if so do you serve ham or turkey?
For additional chances to win:
2.  'Like'

Saving room for dessert

on Facebook and leave a comment saying you 'LIKED' SRFD
;
3.Become a follower of

Saving room for dessert

and leave a comment telling me you are a follower;
If you already like SRFD on Facebook and are a follower, leave a comment for each letting me know!
And … because I appreciate you all so much and can't believe you take time our of your busy day to stop by for a visit –
4.  Please leave a comment with a link to your blog and let us know how long you have been blogging. We can start a support group for obsessed bloggers! 
 If you don't have a blog, leave a comment letting us know don't need a support group 🙂
That's 4 chances to win!
I'll pick a number using
random.org
 and announce a winner on Thursday, November 1st.
Good luck and thanks so much for stopping by!