This post may contain affiliate links. Please read my disclosure policy.
Have you ever seen the movie Fried Green Tomatoes? It's one of my favorites and I never seem to get tired of the tale of Idgie, Ruth, Evelyn and Tawanda.  Tawanda especially speaks to me 🙂 Idgie and Ruth own a restaurant named The Whistlestop Cafe and serve fantastic barbecue to their neighbors, hired hands and travelers alike. One of the scenes describes why the BBQ is so delicious when Sipsey declares "the secret's in the sauce!"
That really has nothing to do with the recipe I made other than the title, and after posting this on SRFD I guess it's not a secret anymore!  That is it won't be a secret if anybody reads this.  We'll just keep it a secret between you and me.  We gotta share the good stuff with our friends you know.
I've made this sauce for many, many years.  No matter how often I make it traveling husband says I don't make it enough.  I always double the batch and it's gone in no time.  Remember my husband LOVES ketchup and there is plenty in this sauce.  I literally have to hide the spoons while this is cooking so there will be something left to cook.  He is the senior taste tester so I guess he should be able to taste this too.  Love ya husband!
While step by step instructions are really not necessary, I did take some photos along the way to make me feel better for posting such a simple recipe.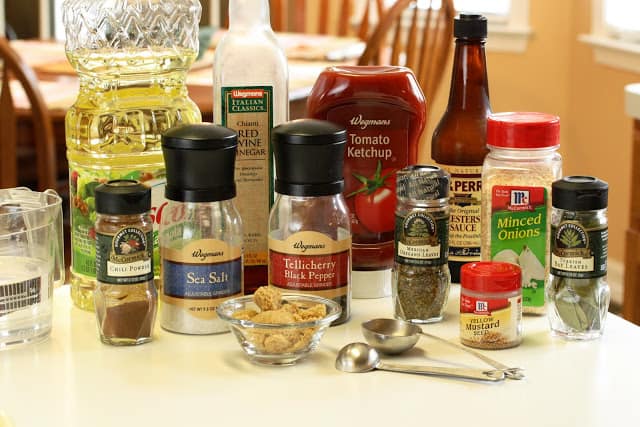 This looks like a lot of ingredients but I bet most every thing's in your pantry.  You'll need catsup or ketchup (what's the difference anyway?  Is it a brand name like Kleenex which is really a tissue?  Sorry – back to the recipe) water, wine vinegar, cooking oil, minced dried onions, Worcestershire sauce, brown sugar, mustard seed, dried oregano, bay leaf, salt, pepper, and chili powder.
In a medium heavy bottom saucepan, add the ketchup and water.
Also add the wine vinegar …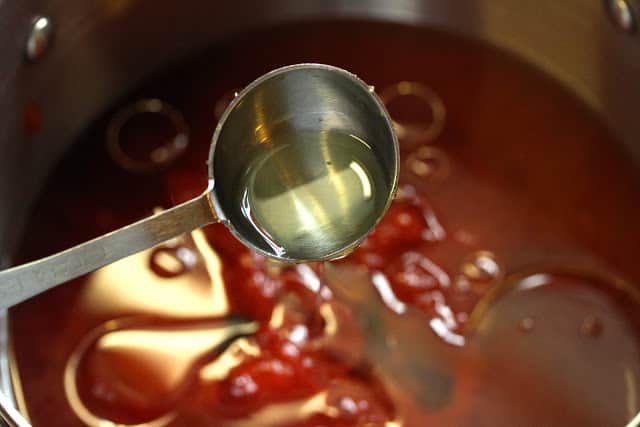 … cooking oil …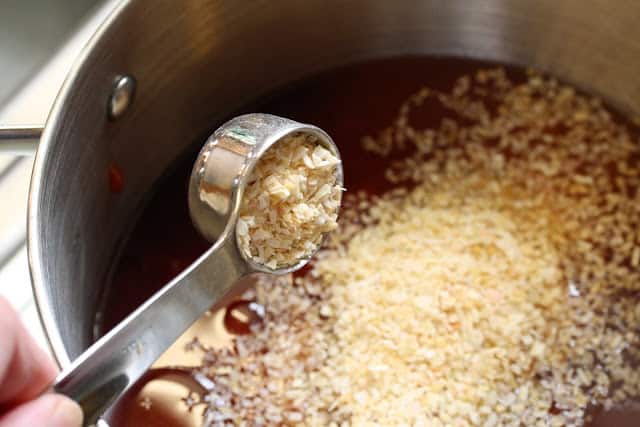 … lots of minced dried onions …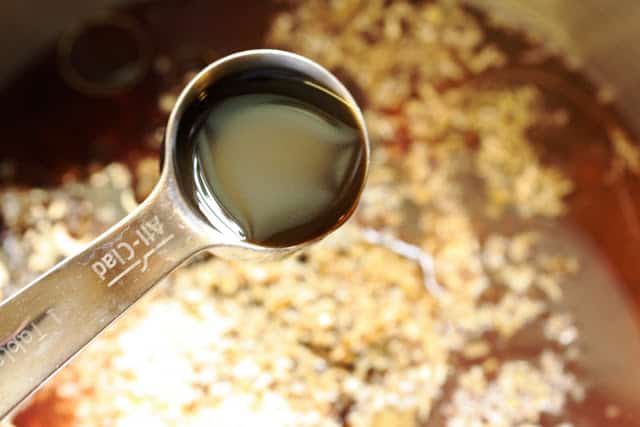 … Worcestershire sauce …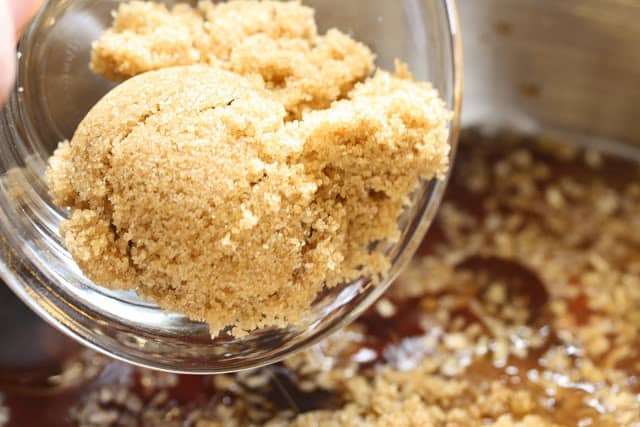 … brown sugar …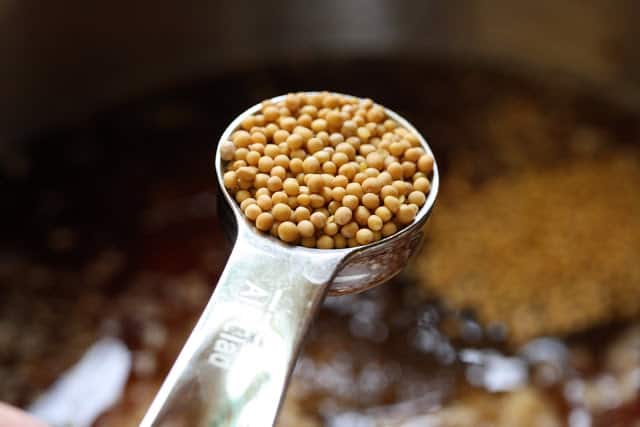 … mustard seeds …
… dried oregano …
and then add the bay leaf, salt, pepper and chili powder.  Simmer on a low heat, uncovered for about 20 minutes.  Remove bay leaf and serve or store for later use.  That's it!
So easy and so good.
I really like this sauce on a pork tenderloin but know someone that will eat it on a piece of bread – not naming names here, just saying.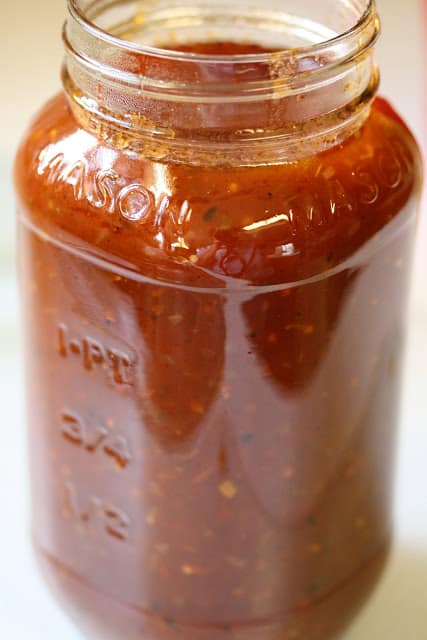 It's that good.
A little pork roast, a little slaw and dinner is done.
(Adapted from a recipe in the Better Homes and Gardens New Cook Book)
1 cup ketchup
1/2 cup water
1/4 cup wine vinegar
2 tablespoons cooking oil
2 tablespoons minced dried onion
2 tablespoons Worcestershire sauce
1 tablespoon brown sugar
1 teaspoon mustard seed
1 teaspoon dried oregano, crushed
1 bay leaf
1/2 teaspoon salt
1/2 teaspoon freshly ground pepper
1/4 teaspoon chili powder
Combine all ingredients in a medium heavy bottom sauce pan.  Heat over medium low and simmer for about 20 minutes.  Remove bay leaf and serve with pork tenderloin.
~~~~
I always double the recipe listed above.
Thanks so much for stopping by!