This post may contain affiliate links. Please read my disclosure policy.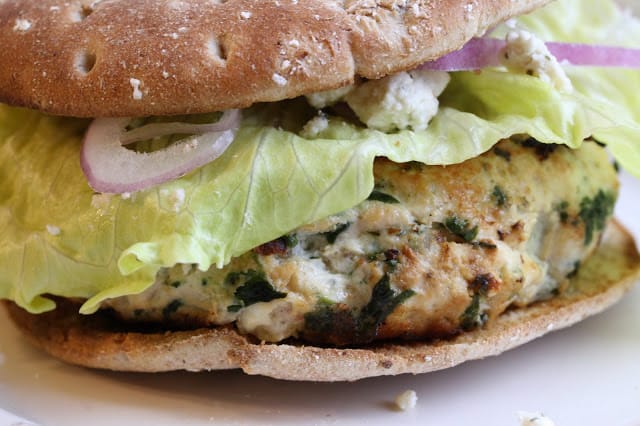 Sometimes I try a new recipe and enjoy it, or really like it, and put it back in the rotation pile to make again someday.

 

This recipe never actually made it to the rotation pile because I made it again a week later!

 

These turkey burgers are surprisingly fantastic.

 

You wouldn't think simple ingredients like spinach and ground turkey could make such a impact.

  
My husband loved them as much as I did and wanted to know when I could make them again.

 

So I made them again.

 

The second time I doubled the recipe and froze the extra cooked patties.

 

They're perfect for a filling lunch or easy to serve for dinner with fresh vegetables.

 

I haven't tried grilling them but will next time.

   

These would also make great sliders served on small Hawaiian rolls.

  I think one

 of the key ingredients is hot sauce.

 

It gives the recipe lots of flavor without a lot of heat.

 

Really yummy alternative for those of us who look for ways to have burgers without the ground beef (it's widely known that ground beef is not my favorite meat.)
I used 99% fat free ground turkey, an egg, frozen spinach, defrosted, crumbled feta cheese, salt, pepper, diced red onion, and hot sauce.
Defrost the spinach and squeeze all the water out before adding to the turkey.   Put all ingredients in a large mixing bowl.
Mix together with your hands until well blended.
Form into 4 patties and cook in a greased skillet over medium heat.
Cook for about 6 minutes per side, or until meat is completely cooked.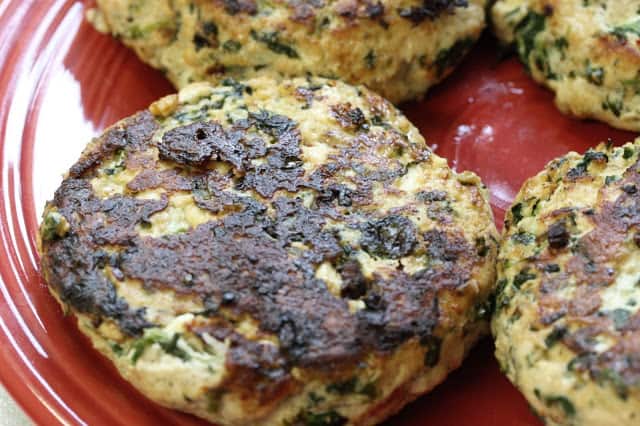 Since there is no grease in turkey, the burgers do not shrink.  They remain hefty in size – about 1/4 pound each.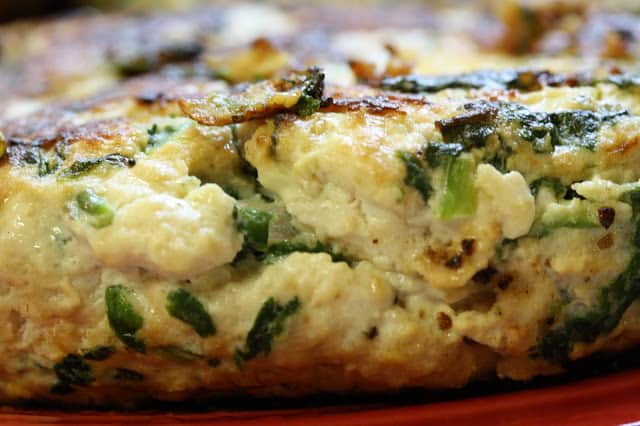 Yum – I think I'll take one for lunch today!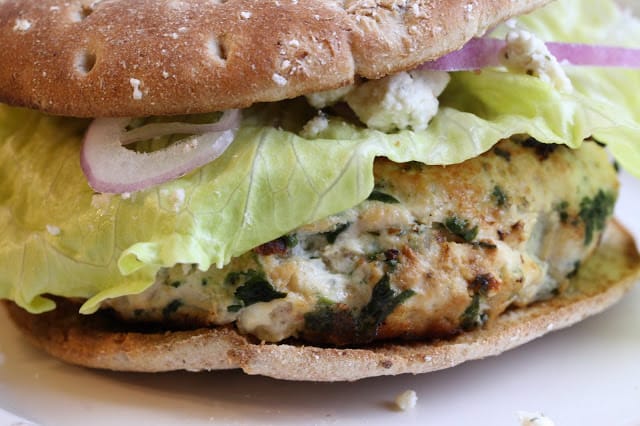 Serve on a toasted bun with extra Feta cheese, more hot sauce if desired, sliced onion, lettuce, mustard and ketchup.
These sandwich thins don't toast real well but taste great.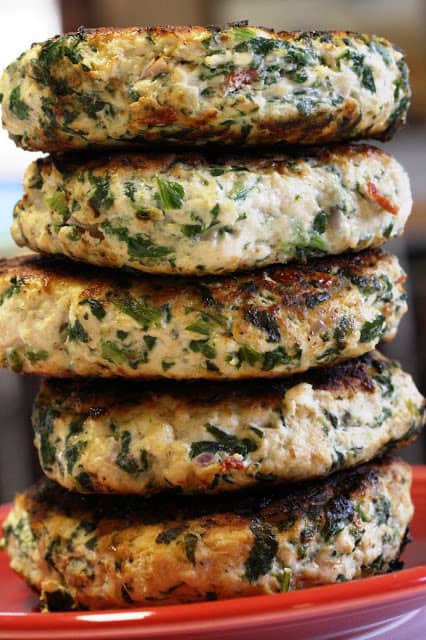 This is the second batch I made the other day.  What is it with me stacking food lately?
Spinach Feta Turkey Burgers
1 pound ground turkey
1 whole egg, slightly beaten
5 ounces, frozen spinach, defrosted and drained well
3/4 cup crumbled Feta Cheese (I used Mediterranean style Feta)
1 teaspoon salt
1 teaspoon hot sauce, and more for serving (not on original recipe)
1/2 cup finely diced red onion (not in original recipe)
Make sure the spinach is well drained and completely thawed.  Mix all ingredients together with your hands and form four medium size patties.  Cook the turkey burgers in a greased skilled over medium heat for about 6 minutes on each side.  That's it~!  Double the recipe and have extra to freeze!
~~
I hope you and your family have a blessed Easter or wonderful Passover.  We're having our children to dinner on Sunday and going non-traditional grilling burgers, potato salad and baked beans!  There will also be pie 🙂 so be sure to check back Monday and see how it turns out.
Thanks so much for stopping by!