This post may contain affiliate links. Please read my disclosure policy.

Buttermilk Honey Ice Cream ~ a smooth and tangy frozen treat with notes of lemon and honey.   
This may look like ordinary vanilla ice cream, but that couldn't be further from the truth! Our silky, lush ice cream is loaded with fresh vanilla beans, but the flavor doesn't stop there. The lemon-infused milk adds a fresh brightness to the base while the floral notes from the honey sweeten the custard. Finally, tangy buttermilk adds depth to the flavor for a surprising finish in every spoonful.

Do you have to use buttermilk in this ice cream?
Before I answer that question, let me make the case for why you should use buttermilk in this honey ice cream!
As you know, buttermilk can make all your baked goods that much better. Equally, buttermilk flavors ice cream in a way you never imagined possible. Buttermilk's tangy edge adds incredible depth to the overall flavor and tones down the richness of the heavy cream. The tangy flavor of buttermilk blends perfectly with sweet honey and the subtle undertones of lemon.
If you don't have buttermilk on hand, you can still make this delicious honey ice cream. Simply increase the whole milk and heavy cream both to 2 cups, then omit the buttermilk.
What if you don't like buttermilk?
Honestly, I would not drink a glass of buttermilk if my life depended on it. My husband, on the other hand, can drink a half gallon in a single day. The thought of drinking buttermilk makes me a little nauseous. Even with my distinct dislike for buttermilk, I love baking with it and adore it in this ice cream.
You don't have to be a buttermilk lover to love this ice cream!
Why is the buttermilk added at the very end?
Buttermilk can curdle at temperatures as low as 110 F degrees. For this recipe we heat the milk, sugar, honey and vanilla beans, then use this hot mixture to temper the egg yolks. The eggy custard is cooked until thickened, poured into a bowl set over an ice bath, then combined with heavy cream. The buttermilk is added at the very end, after the base cools, therefore ensuring it doesn't curdle.
The ice cream is refrigerated for 8 hours or overnight before being processed in an ice cream maker. Homemade ice cream is best made the day before serving so it has enough time to cool throughly and freeze completely for the best consistency.

Do you need special equipment to make homemade honey ice cream?
You'll need an ice cream maker to process this homemade ice cream. We've also included a step in the directions where we blitz the custard with an immersion or stick blender. This step ensures the small amount of cream cheese is incorporated fully and well blended. If you don't have an immersion blender, you can skip this step. However, be sure the cream cheese is soft and at room temperature before adding to the base. Smash it into the hot custard using a rubber spatula and stir until no white streaks remain.
Here are a few of our favorite ways to serve buttermilk honey ice cream:
Drizzle each serving with a little extra honey;
Swirl layers of honey into the ice cream before freezing. The honey freezes slightly creating ribbons of golden-hued deliciousness;
Sprinkle with crushed honeycomb candy before serving;
Lightly layer crushed honeycomb candy into the mixture before freezing. Some of the candy will melt, but this is a good thing. Remember, honeycomb candy is sweet so you don't need a lot.
And finally, one of our all-time favorite ways to serve honey ice cream is with fresh fruit. Peaches, or any stone fruit, are particularly wonderful served with buttermilk honey ice cream.
To serve, slice peaches in half, remove the pit, drizzle with a little butter and honey then bake in the oven until soft. Allow the peaches to rest for a few minutes then serve with a scoop of tangy sweet honey ice cream.
This impressive, easy dessert is great for serving company. Mostly made ahead of time, elegant and delicious; you're going to flip for this one!
Thanks for PINNING!
Let's be cooking friends! When you try our recipe please feel free to leave a comment on this post. I'm sure your experience and insights will help all our readers, and it helps me too. Also, if you're on Pinterest feel free to leave a comment and photo there if you have one! If you share on INSTAGRAM tag @savingroomfordessert so we can stop by and give your post some love. And we'd be very happy if you'd FOLLOW Saving Room for Dessert on FACEBOOK| INSTAGRAM| PINTEREST | TWITTER  and subscribe to our YOUTUBE channel for all the latest recipes, videos and updates. Thank you!!!
PRINT THE RECIPE!
Buttermilk Honey Ice Cream
Course:
Dessert, Frozen dessert, Ice Cream
A smooth and tangy frozen treat with notes of lemon and honey
Ingredients
1 ½

cups

whole milk

(12oz)

½

vanilla bean,

seeds scraped (or 2 teaspoons vanilla extract)

¾

cups

granulated sugar,

divided (170g)

¼

cup

honey

(2oz or 85g)

pinch

of flakey sea salt

1

lemon,

zested with a vegetable peeler into strips (no white pith!)

4

egg yolks

1

cup

heavy cream

2

ounces

cream cheese,

room temperature and cut into small pieces

1 ½

cups

Buttermilk,

well shaken

Honeycomb candy

(optional)
Instructions
Pour the whole milk into a heavy bottom, medium saucepan. Add ½ cup sugar, salt, vanilla bean and seeds, honey and lemon peels to the milk. Warm over medium heat until the mixture almost comes to a boil. Cover and remove from the heat. Steep for 30 minutes.

While the lemon, vanilla bean and milk are steeping, whisk the remaining ¼ cup of granulated sugar with the 4 egg yolks until the mixture is pale and slightly thickened. Set aside.

Place a large glass or metal pan inside another larger bowl filled with ice. Add the heavy whipping cream to the bowl set in the ice bath. Set aside.

After the milk mixture has steeped for 30 minutes, remove the vanilla bean and lemon peels. Warm the milk mixture over medium heat and cook until it starts to boil. Remove from the heat.

Temper the eggs by slowly drizzling a little hot milk into the eggs while whisking. By slowly increasing the temperature of the eggs you can prevent them from scrambling while cooking the mixture to a safe temperature.

After more than half the hot milk has been added to the eggs, pour the egg/milk mixture back into the saucepan whisking to combine. Cook over medium heat, stirring constantly until the mixture coats the back of the wooden spoon.

Remove from the heat and add the cream cheese. Emulsify with an immersion / stick blender until smooth. Pour the base mixture into the bowl with the cream set over the ice bath. Stir occasionally while cooling, about 30 minutes. Once cooled, add the buttermilk and stir until incorporated. Cover and refrigerate the mixture for at least 8 hours or overnight.

Process according to the manufacturers directions for your ice cream maker. Freeze the finished ice cream for several hours or overnight before serving.

Drizzle with additional honey if desired, or sprinkle with honeycomb candy pieces.
Recipe Notes
Buttermilk Honey Ice Cream is incredible served with baked peaches or any stone fruit available.
Honeycomb Candy is a great topping for added crunch.
Omit the buttermilk, if desired. Increase the whole milk to 2 cups and the heavy cream to 2 cups, also.
Nutrition information is calculated using an ingredient database and should be considered an estimate. When multiple ingredient alternatives are given, the first listed is calculated for nutrition. Garnishes and optional ingredients are not included.
Nutrition
Calories:
2522
kcal
|
Carbohydrates:
267
g
|
Protein:
46
g
|
Fat:
149
g
|
Saturated Fat:
87
g
|
Polyunsaturated Fat:
9
g
|
Monounsaturated Fat:
41
g
|
Cholesterol:
1187
mg
|
Sodium:
799
mg
|
Potassium:
1472
mg
|
Fiber:
1
g
|
Sugar:
264
g
|
Vitamin A:
6488
IU
|
Vitamin C:
10
mg
|
Calcium:
1184
mg
|
Iron:
3
mg
Kitchen Essentials
Our favorite ice cream maker and stick-blender

This is the next generation up from my older model Cuisinart Ice Cream Maker. I've had mine for years and never had a problem. Watch for summer sales at your favorite department stores, Wal-Mart or on Amazon. We've never been disappointed with our machine and use it frequently! Click on the photo for more information or to purchase from Amazon.

This hand blender from Braun is a lifesaver in the kitchen! I use it all the time and would buy another in a heartbeat. The mini food processor works beautifully, too. I use my immersion blender to blend soups, smoothies, protein shakes, ice cream mixtures and so much more. Click on the photo for more information or to purchase from Amazon.
Saving Room for Dessert is a participant in the Amazon Services LLC Associates Program. I earn a small commission, at no additional cost to you, which I use to pay for web hosting and services for this blog.
Here are a few more recipes you might enjoy: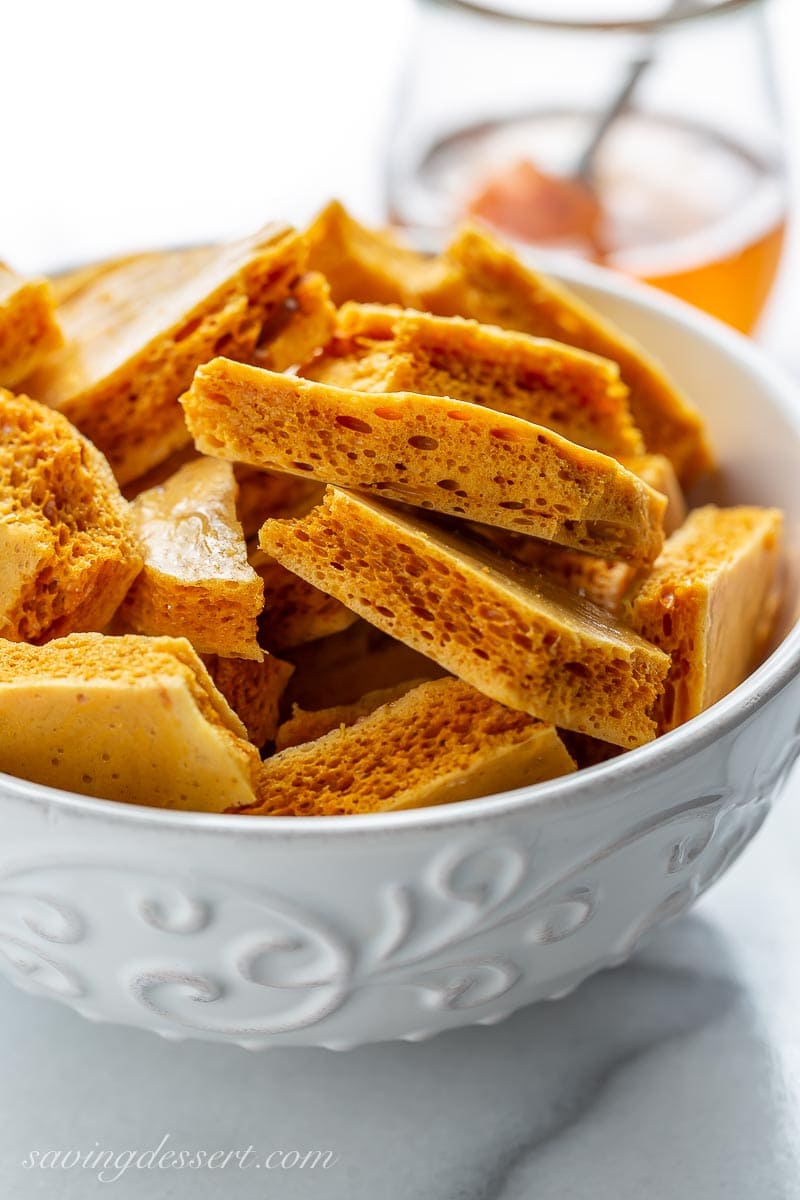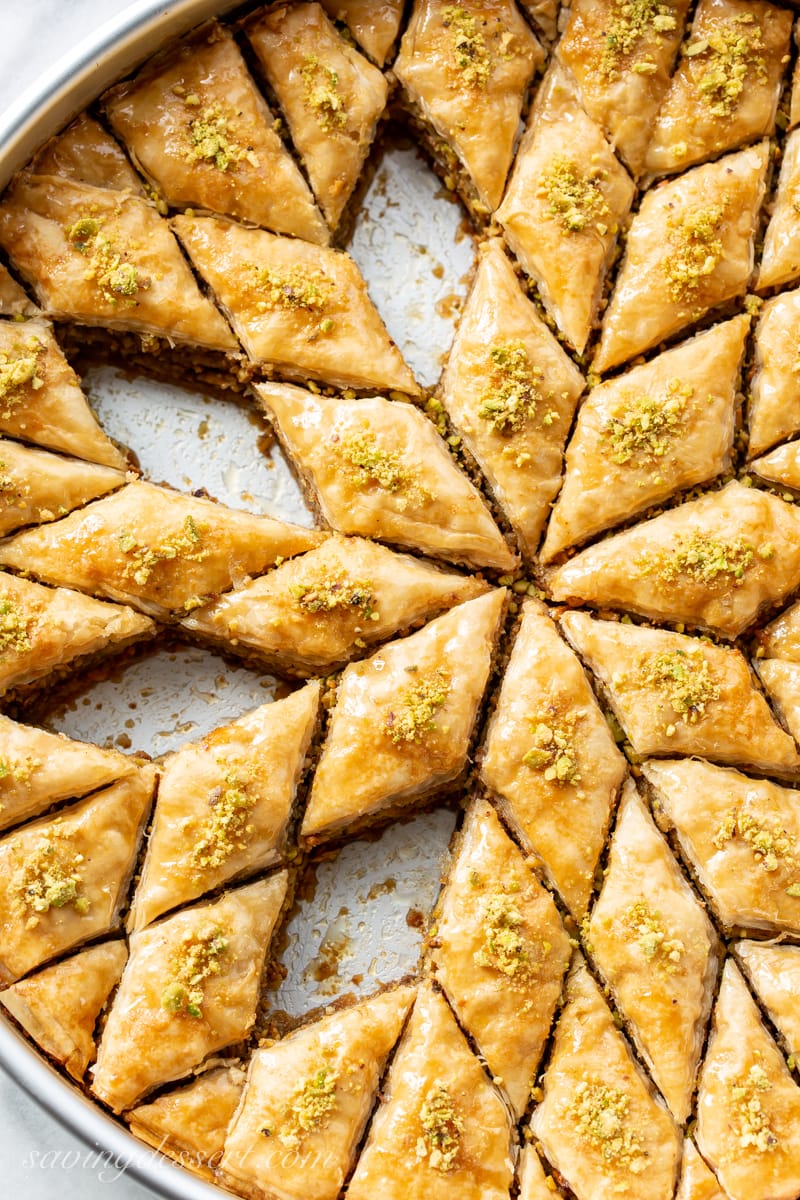 Originally published July 2016, updated April 2020.