This post may contain affiliate links. Please read my disclosure policy.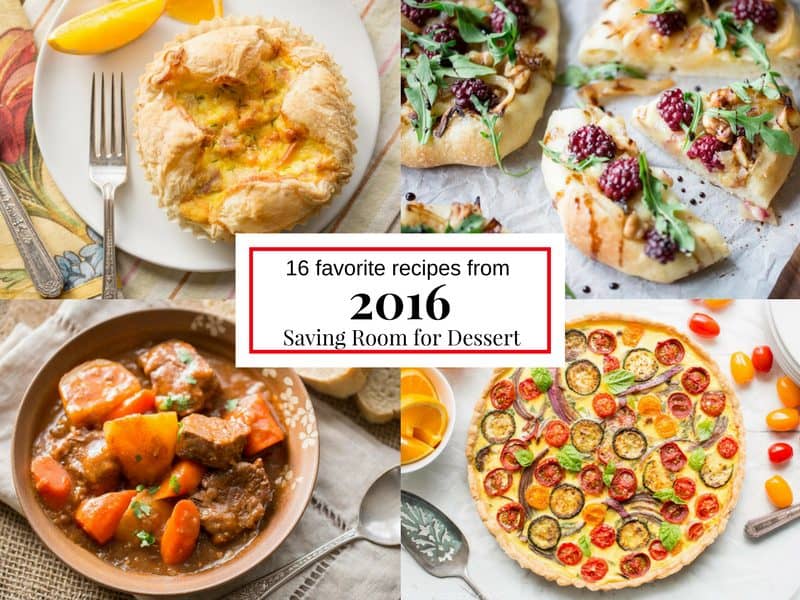 What an amazing year it has been!  2016 blessed us in more ways than we can count.  We welcomed two new granddaughters, Isabelle and Jayden, spent some time having fun in the mountains and I quit my desk job to live my dream and blog full-time.  We loving taking a look back but are also excited about what the future may hold in 2017!
Today we're sharing 16 of our favorite recipes from 2016.
These dishes, desserts and treats will always be welcome on our table.  We must have been smitten with strawberries because several recipes featuring this beautiful fruit made the cut.  I hope you find a few to try soon so don't forget to PIN a few to your favorite boards!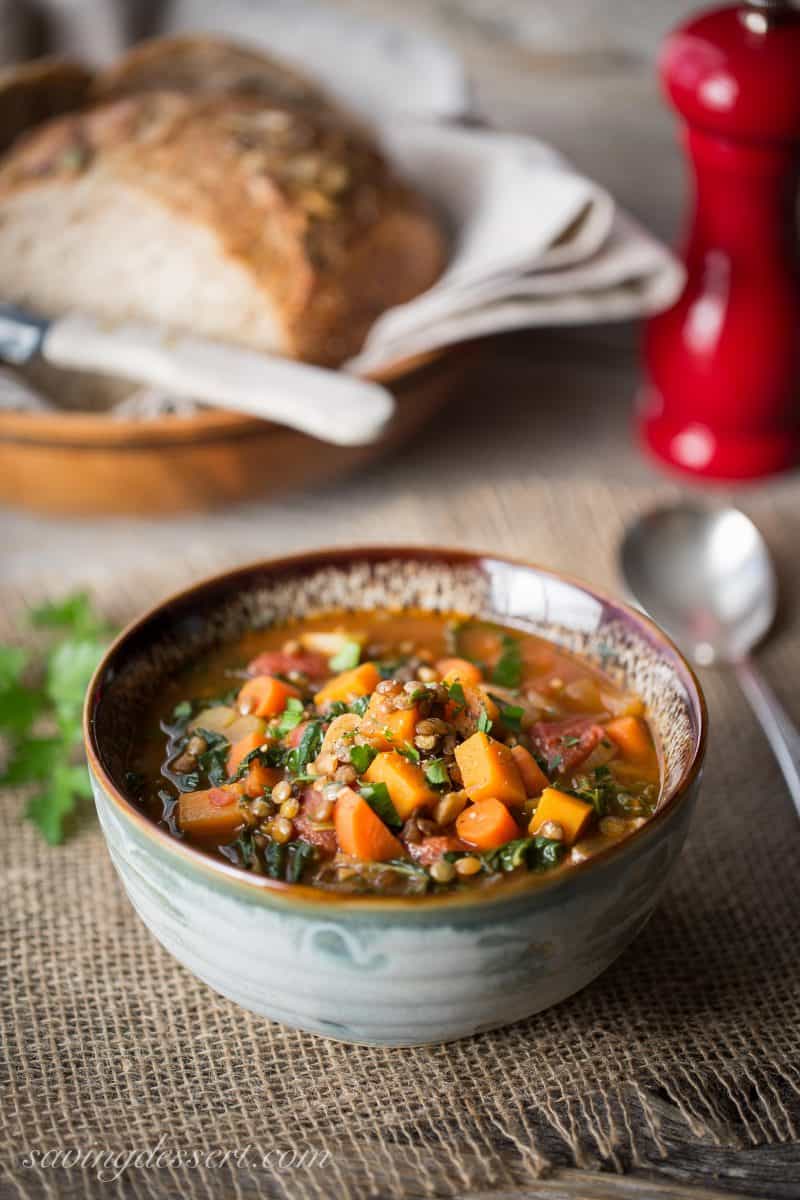 Vegetable Soup with Lentils & Seasonal Greens – a hearty rustic soup loaded with vegetables simmered in a rich flavorful broth with wilted seasonal greens and lentils.  Lentils are a nutritional powerhouse full of fiber and protein and boast an impressive amount of folate, iron, phosphorus and potassium. Lentils make a great addition to most any soup, chili, and even salads.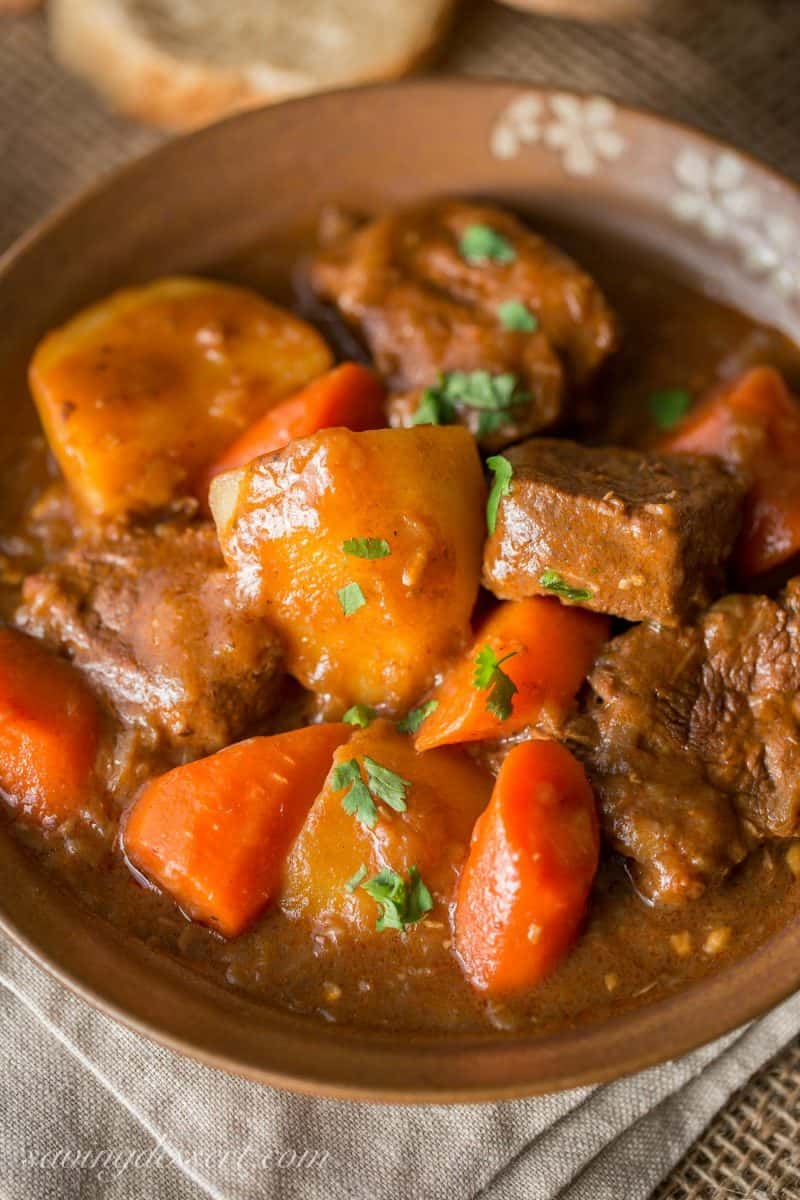 Guinness Beef Stew – Don't wait for St. Patrick's Day to enjoy this amazing stew. Tender chunks of beef are cooked, uncovered in a rich, thick and flavorful gravy with carrots and potatoes.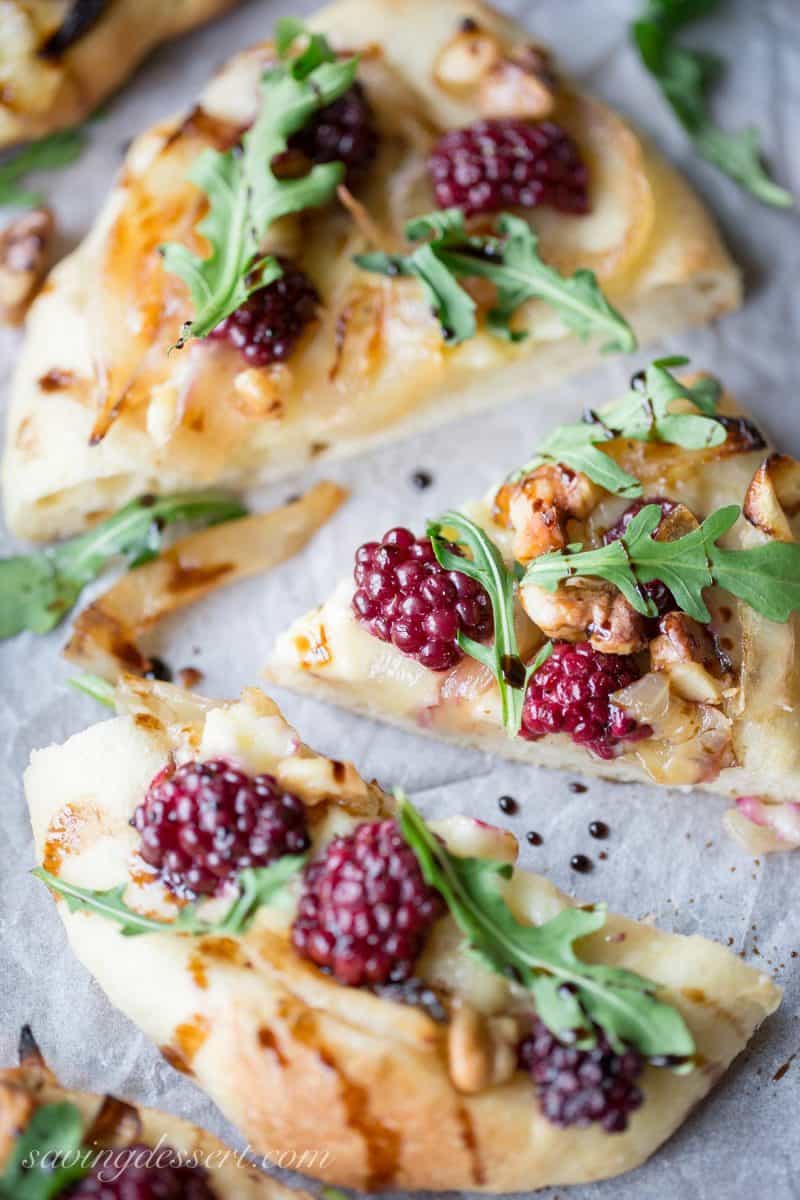 Blackberry & Brie Mini Pizzas –  Soft yeasty dough is topped with caramelized onions, gooey brie cheese, fresh blackberries and walnuts. The mini-pizzas are baked until golden brown and crispy around the edges, then finished with fresh ground black pepper, arugula and a drizzle of good quality balsamic vinegar.
Farmers' Market Quiche – A tasty, fresh vegetable quiche filled with zucchini, onions, tomatoes and cheese. Fresh picked herbs and a flaky crust make this a wonderful addition to your brunch table!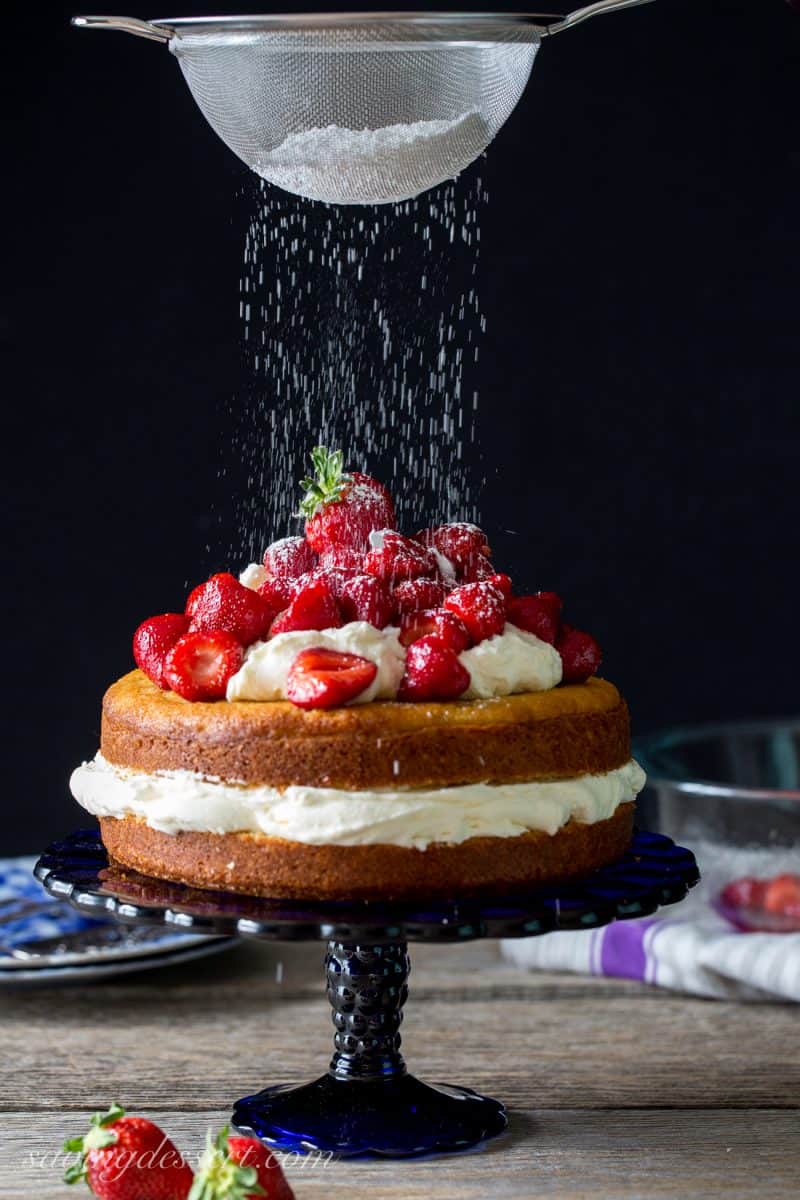 Strawberry Mascarpone Cake – A simple lemon scented cake filled with mascarpone cream and topped with Grand Marnier soaked strawberries.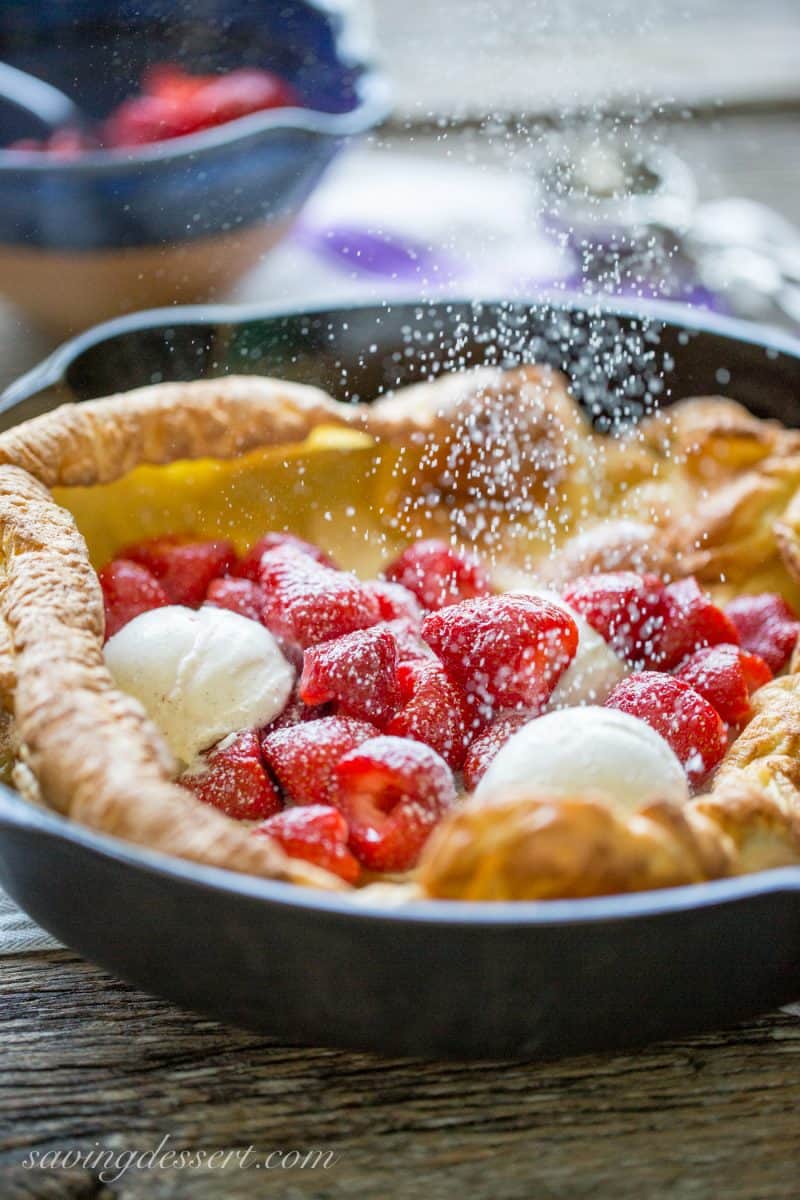 Strawberry Dutch Baby – this Dutch Baby, or German Pancake, is topped with Grand Marnier soaked Strawberries and Vanilla Bean Ice Cream – a super easy and impressive dessert!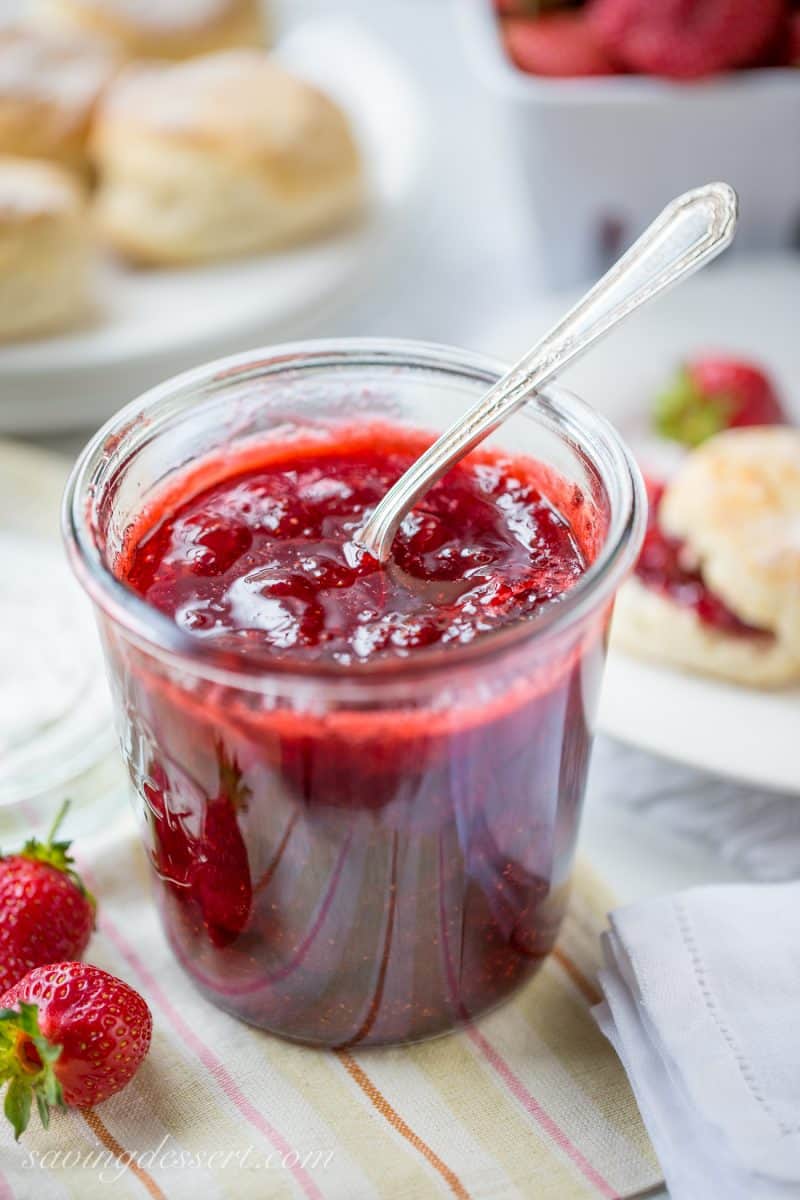 Easy Small-Batch Strawberry Jam – Fresh and easy strawberry jam made with strawberries, sugar and Grand Marnier Liqueur.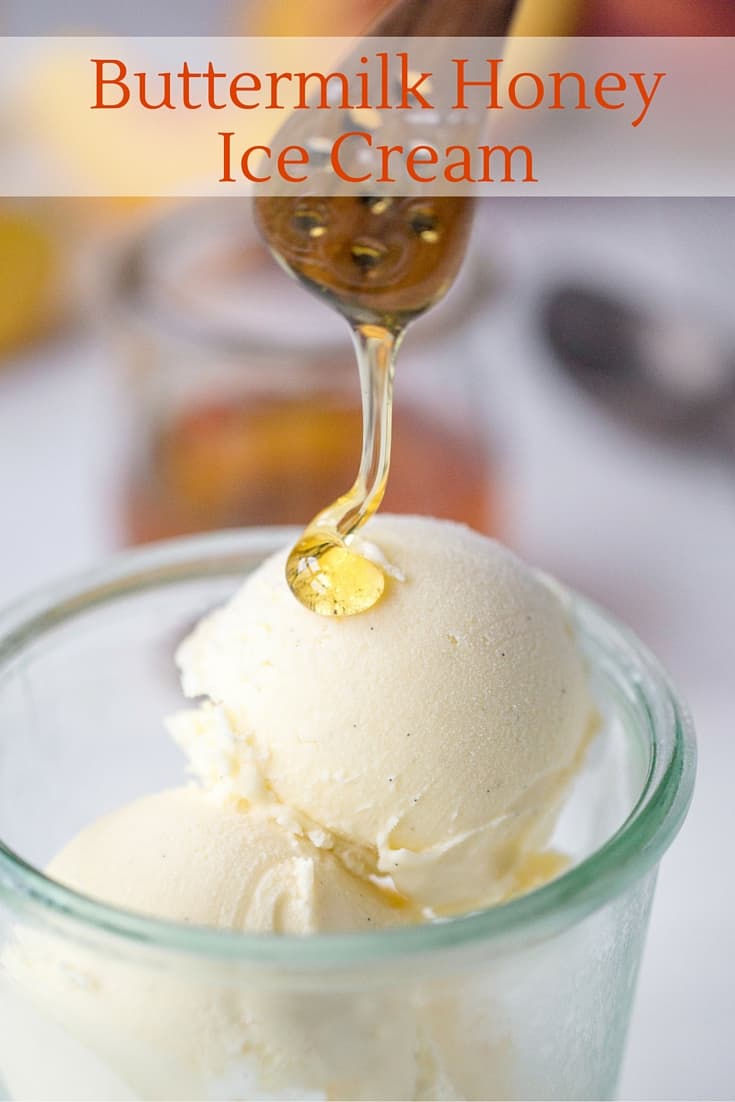 Buttermilk Honey Ice Cream – This lowly ice cream recipe didn't get must attention on the blog, but everybody that tasted it cannot forget it's incredible taste and texture.  A delicious smooth and tangy frozen treat with notes of vanilla, lemon and honey.
Blueberry Buttermilk Pie – It may look a little homely on the outside, but this Blueberry Buttermilk Pie tastes out-of-this-world terrific.  The custard filling is tangy, smooth and sweet, and loaded with vanilla flavor.  Topped with juicy, ripe blueberries, this is a memorable pie.
Chasen's Chili – adapted from the famous Chasen's Hollywood restaurant recipe which was a favorite with actors including Elizabeth Taylor and Richard Burton. I love that it's packed with meat and made with dried pinto beans instead of canned. The sauce is not as tomatoey as some you may find today, but that's not a bad thing either.  This chili freezes beautifully!
The Dublin Coddle – our adaptation of the Dublin Coddle – a savory Irish classic made with potatoes, onions, rashers (bacon) and bangers (sausages) with a little chicken broth and beer thrown in.  Perfect on the campfire or in the oven.
Perfect Every Time – Almond Pound Cake – tender and buttery, this pound cake is always a winner. Great toasted, served plain, with ice cream, layered in a trifle or as a layer in an icebox cake. This is the most versatile cake I've ever made.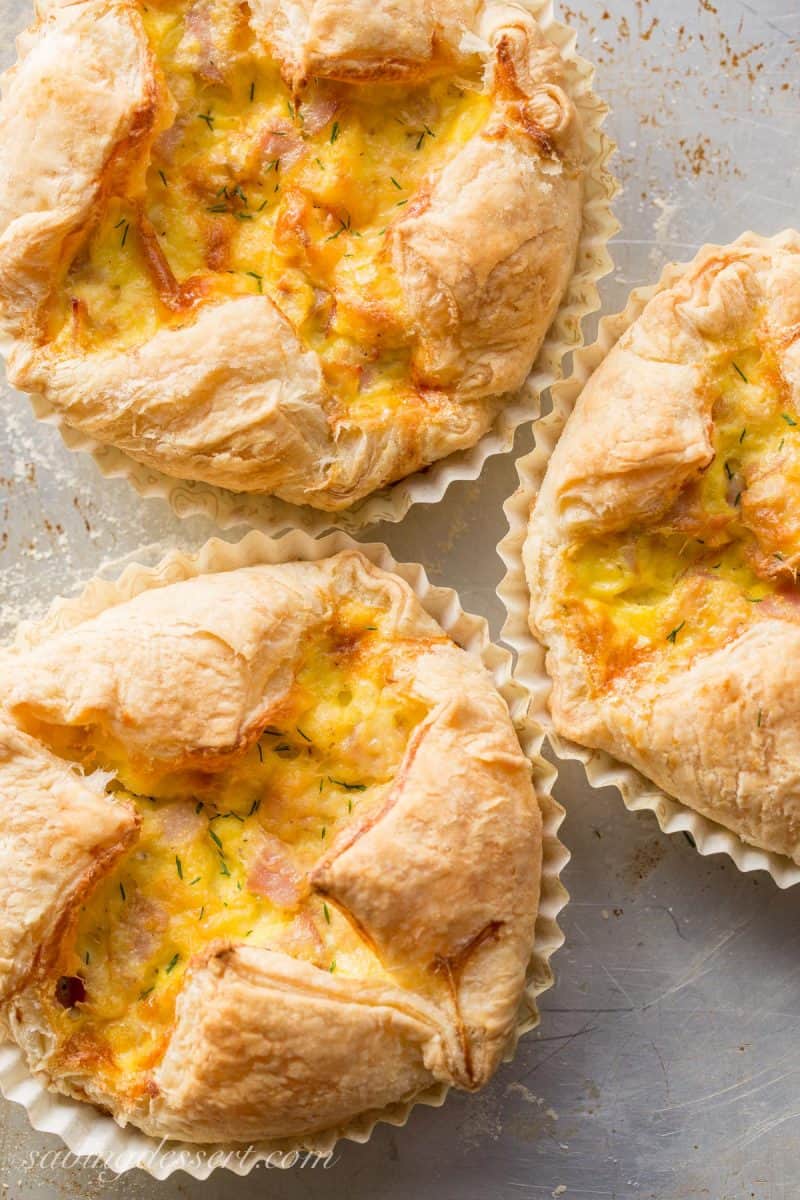 Ham & Cheese Breakfast Soufflé – an easy and delicious soufflé loaded with smoked Gouda, diced ham, eggs and salty Parmesan cheese all wrapped up in a puff pastry shell.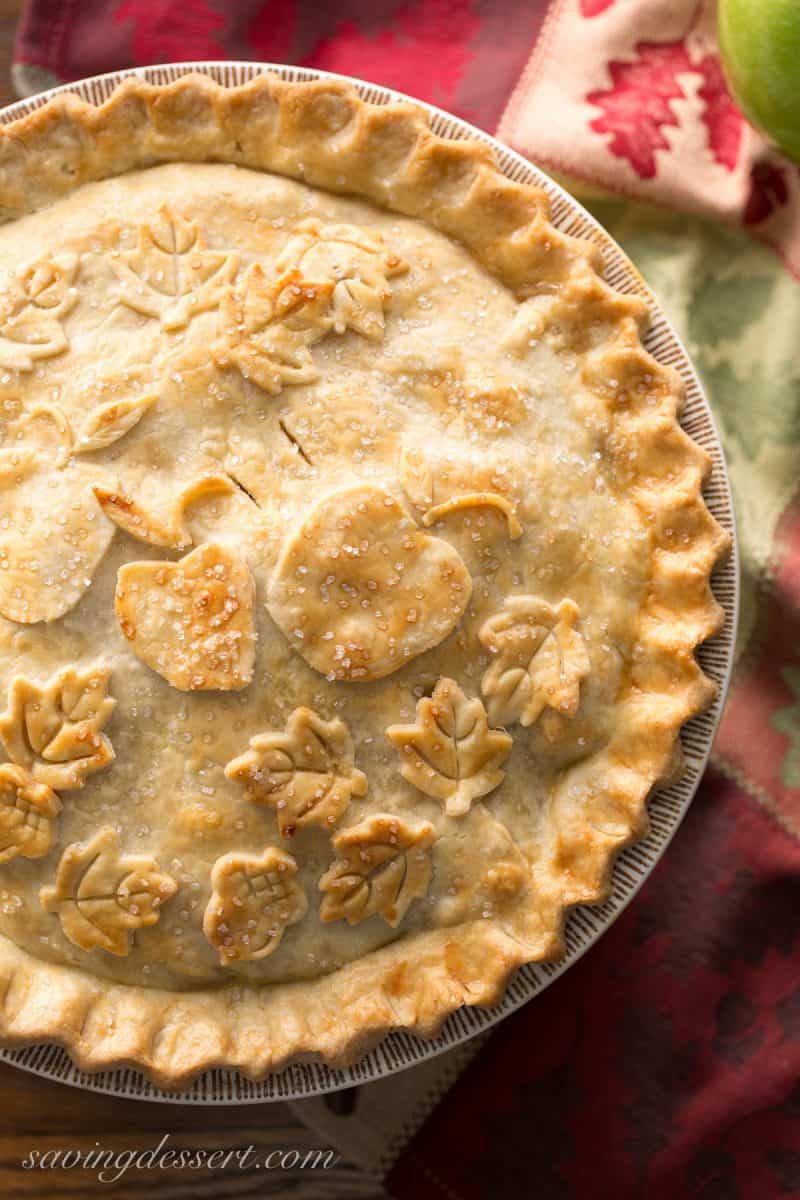 Classic Double Crust Apple Pie – made with tart, juicy apples piled high and wrapped in a buttery, flaky, double crust pastry. To me, nothing says 'home' like Apple Pie!
Holiday Freezer Jam – an unforgettable combination of cranberries, raspberries, and pears with a touch of orange juice and warm spices, finished with a happy splash of Grand Marnier!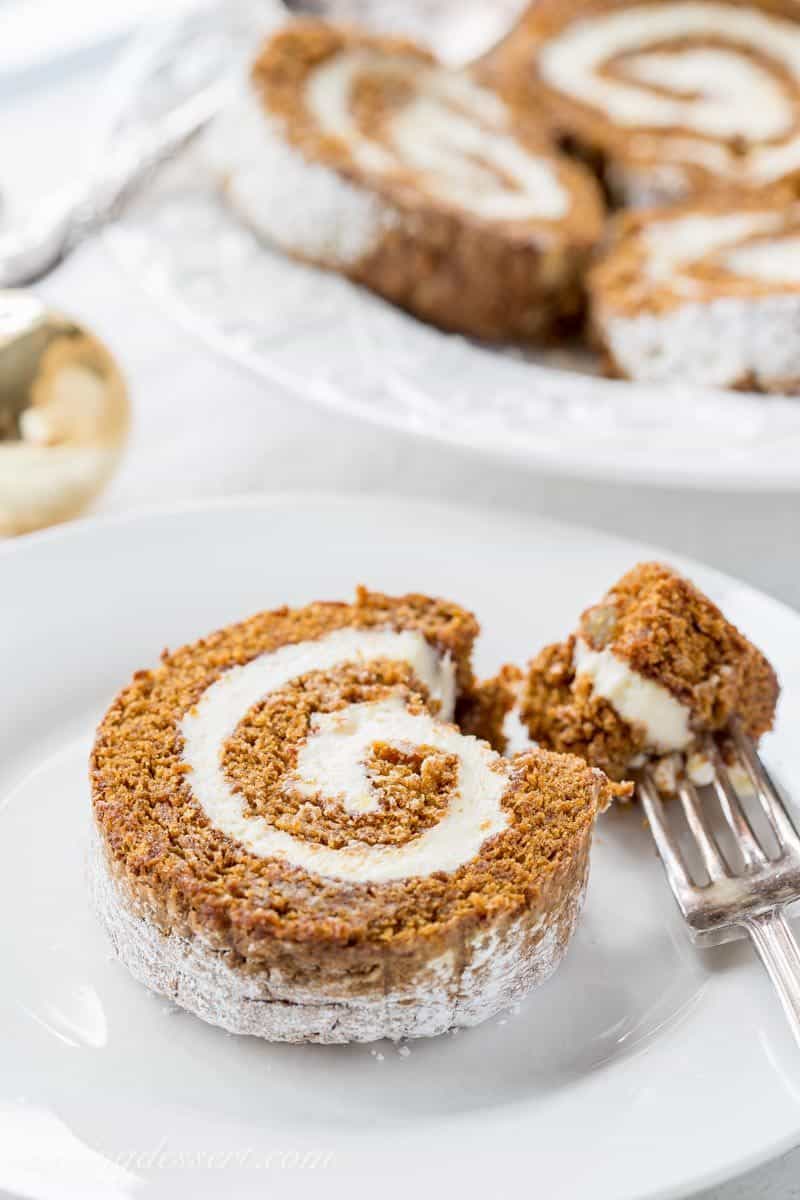 Gingerbread Roll – with Lemon Cream Cheese Filling – a delightful dessert that's not too sweet, is loaded with warm, aromatic spices and flavored with just the right amount of molasses.  We are thrilled with this recipe!
By the numbers
We can't close out 2016 without taking a moment to thank you all for making this the best year ever for Saving Room for Dessert.
And finally, what would a year-end roundup be without listing the top 10 reader favorites!  These are the most popular posts, according to the numbers, for those published during 2016.  For the posts that are the most popular on the whole blog, check out the list on the sidebar!
10. Perfect Every Time – Almond Pound Cake
9.  Shrimp Scampi with Asparagus and Tomatoes
8.  Blueberry-Lemon Icebox Cake
3.  Vegetable Soup with Lentils & Seasonal Greens
1.  Homemade Strawberry Poptarts
We are very happy with all our recipes and hope you are too!  Don't forget to send us a note if you're looking for something special or have any questions.  We work hard to make sure our recipes are easy to understand, are well tested, and made with fresh, seasonal ingredients you can find in your grocery store.  Happy New Year!
Thanks so much for stopping by!
Tricia