This post may contain affiliate links. Please read my disclosure policy.
We've rounded up some of our best picnic, potluck, BBQ and 4th of July Recipes just in time for your summer Celebration!
Whether you've invited the entire neighbor to your house, or heading across town for a nice quiet backyard family BBQ, we have some terrific 4th of July recipes to fit your menu!
Get the party started with a few easy appetizers:
Appetizers don't have to be fancy or extravagant. With just a few chips and a bowl of salsa, or a few dozen deviled eggs you'll gather a crowd around the table.
How to make the Best Deviled Eggs
All the tips and tricks you need to make beautiful and delicious deviled eggs. Picnics, pot lucks, BBQ's and parties won't be the same without a plate of these little gems!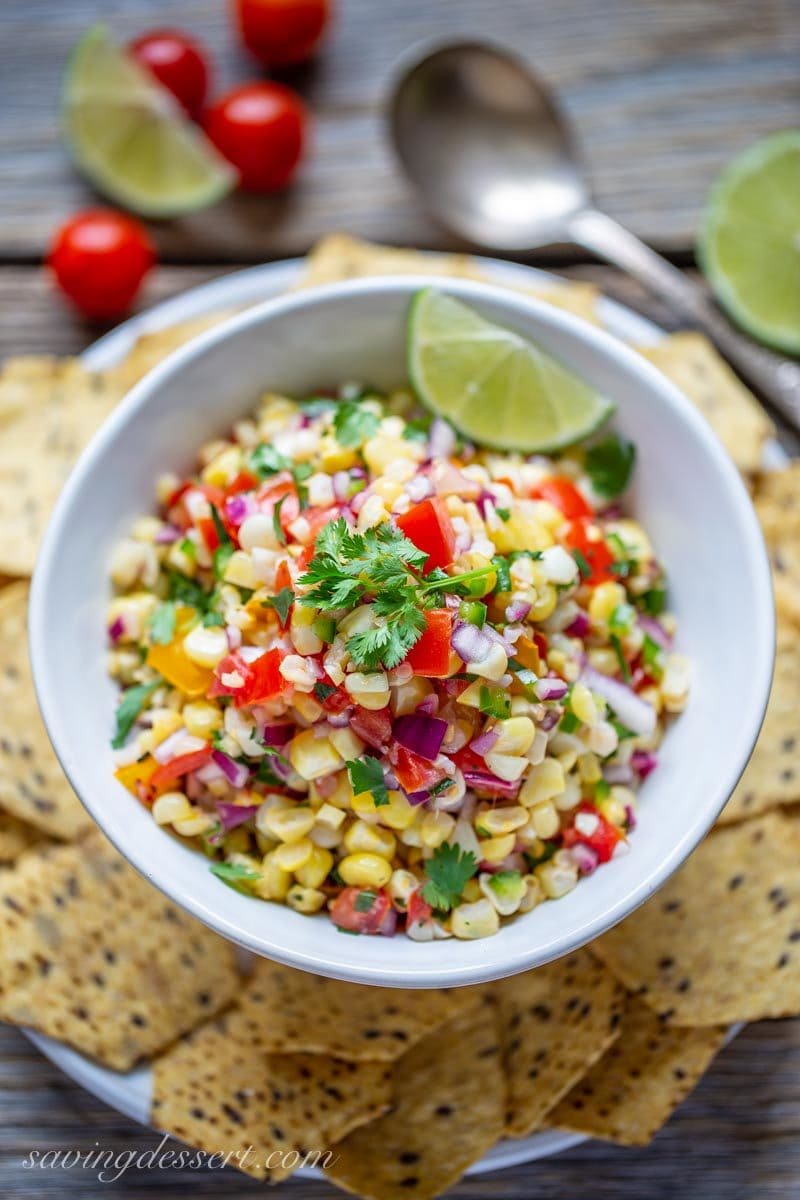 Sweet Corn Salsa
Summer corn is the star of this fresh tasty salsa. Corn Salsa is great served with chips, on chicken, fish or tacos – it's great on everything!
A party is not a party without a few delicious Salads and Sides: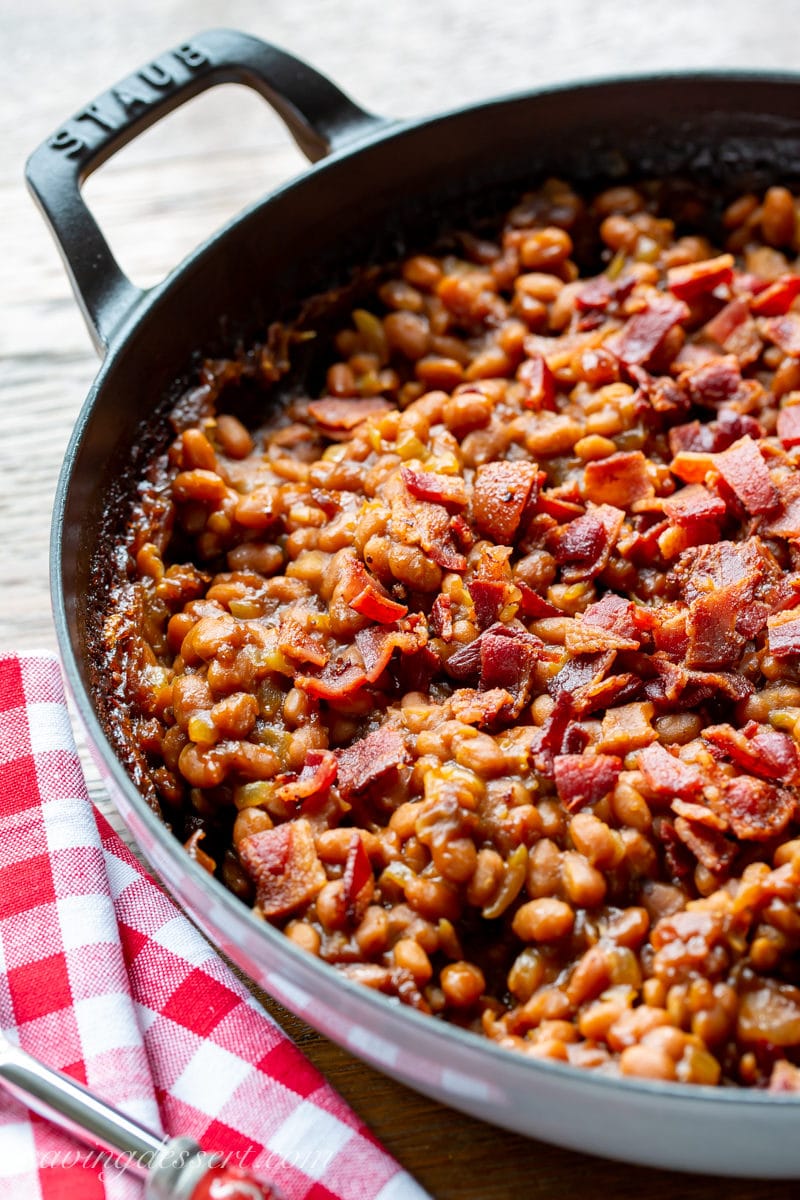 Oven Baked Beans Recipe
Summer picnics are not complete without a big pan of our sweet, thick, Oven Baked Beans Recipe!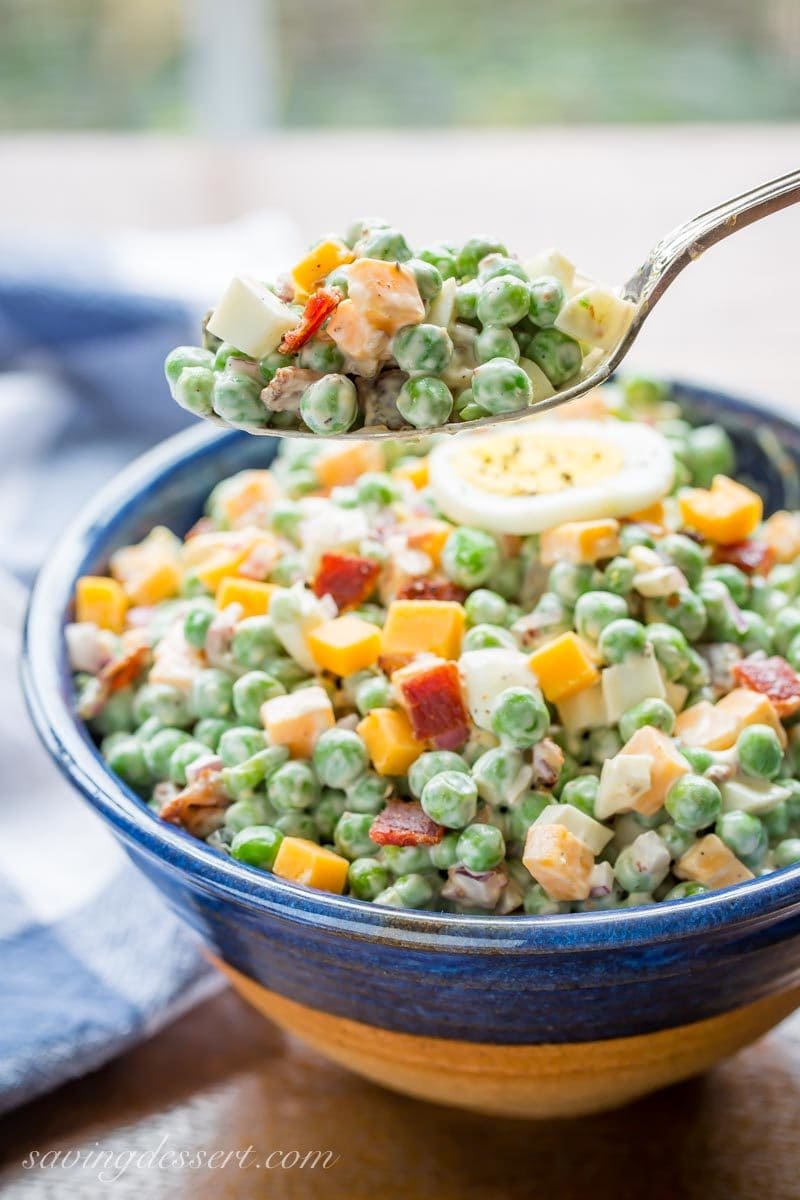 English Pea Salad
This is a wonderful, hearty side dish loaded with hard cooked eggs, a little bacon, (because everything's better with bacon) minced red onion, and cheddar cheese all blended together with a creamy dressing. Everyone loves this English Pea Salad.
Creamy Potato Salad
An easy crowd pleaser perfect for BBQ's and potlucks, and always a family favorite! Get the recipe for our best Creamy Potato Salad.
Grilled Mexican Street Corn
Fresh sweet summer corn slathered in a mixture of mayonnaise, garlic, lime juice, chili powder and Cotija cheese then grilled to perfection. The end result is the perfect combination of salty, spicy, and tangy, and it's utterly crave-worthy! Get the recipe for Grilled Mexican Street Corn.
Southern Macaroni Salad Recipe
Try this southern classic loaded with fresh crunchy celery, crisp red onion, tender sweet peas and cubes of sharp cheddar cheese wrapped up in a tangy homemade dressing. Try our 5-star recipe for Southern Macaroni Salad.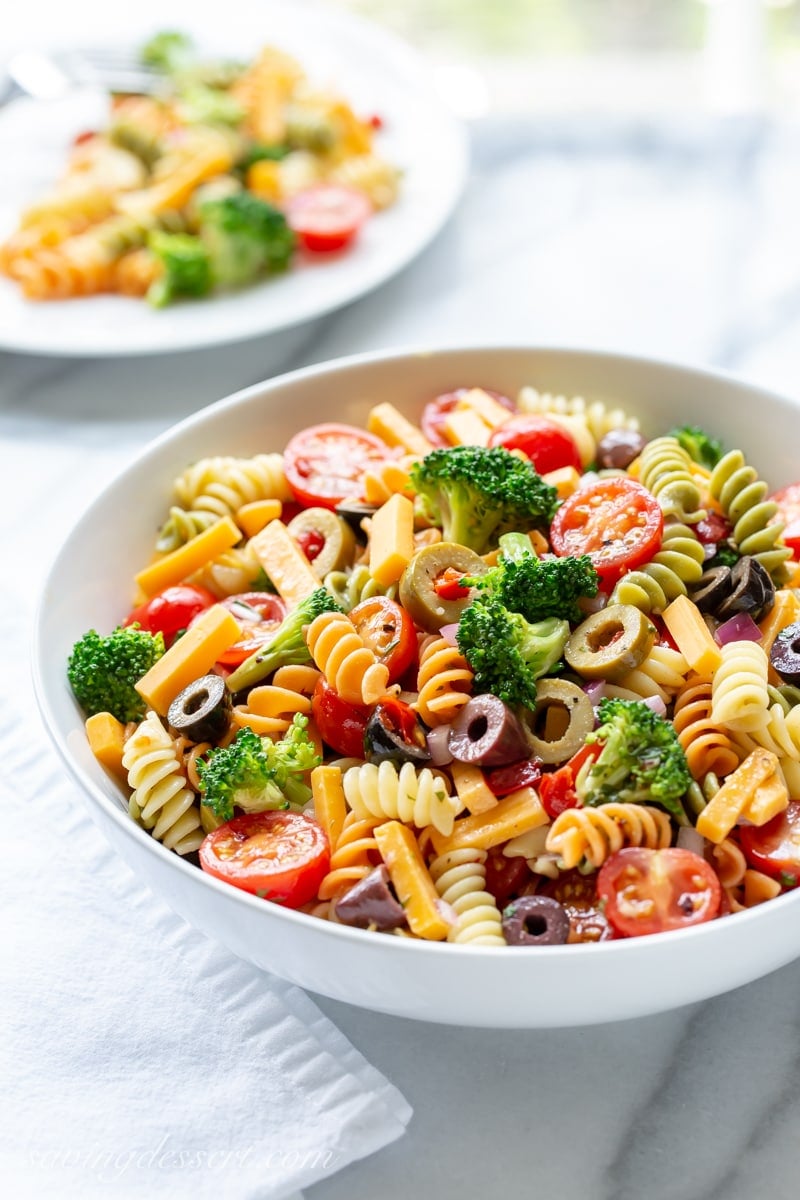 Easy Pasta Salad Recipe
Try our Easy Pasta Salad with a homemade Zesty Italian Dressing ~ it's our favorite summer potluck classic!
Super no-mayo Coleslaw
You'll love this mayo-free simple slaw with a nice bite from the cider vinegar and plenty of flavor from pimentos, onion and chopped green pepper. Get the recipe for Super Coleslaw.
Watermelon Salad with Balsamic Vinaigrette
You won't believe how perfectly sweet summer watermelon combines with fresh mint, crisp red onions and creamy Feta cheese.
With just a drizzle of balsamic vinaigrette, you'll be amazed at the delicious flavor that comes from just a few simple ingredients in our Watermelon Salad.
4th of July Recipes for the Main Event – Fire up the Grill!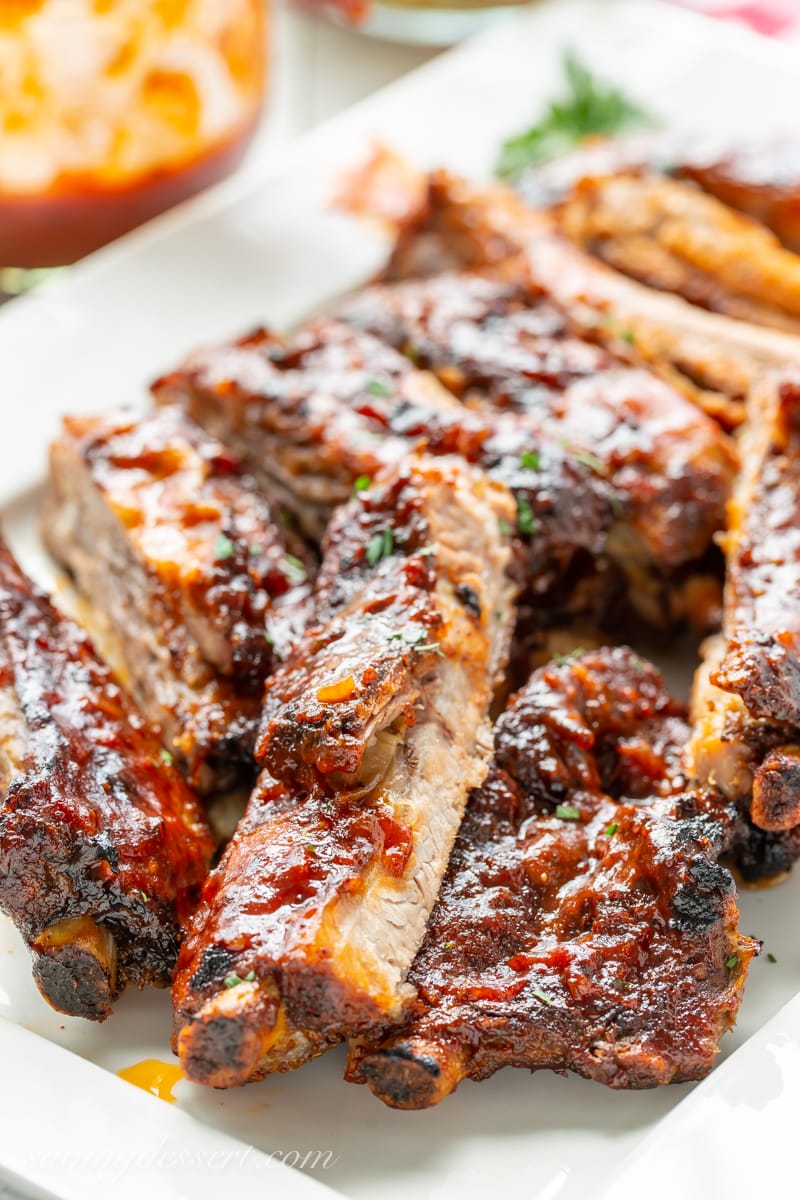 Slow-Cooker Ribs
Juicy, tender and flavorful St. Louis-style pork spareribs slow-cooked then grilled or broiled for the perfect char. Get this easy recipe for Slow-Cooker Ribs.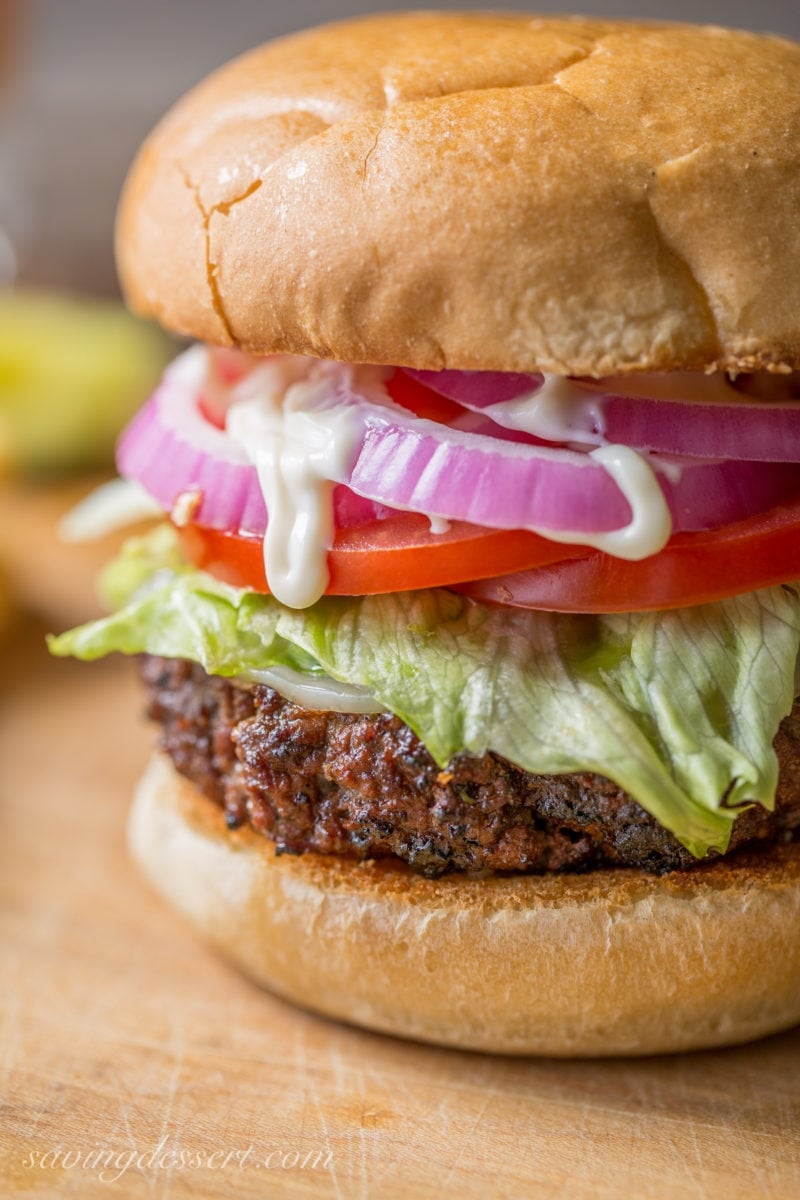 Marinated Burgers
Deliciously juicy home grilled burgers that tastes like steak! Get the easy recipe for Marinated Burgers.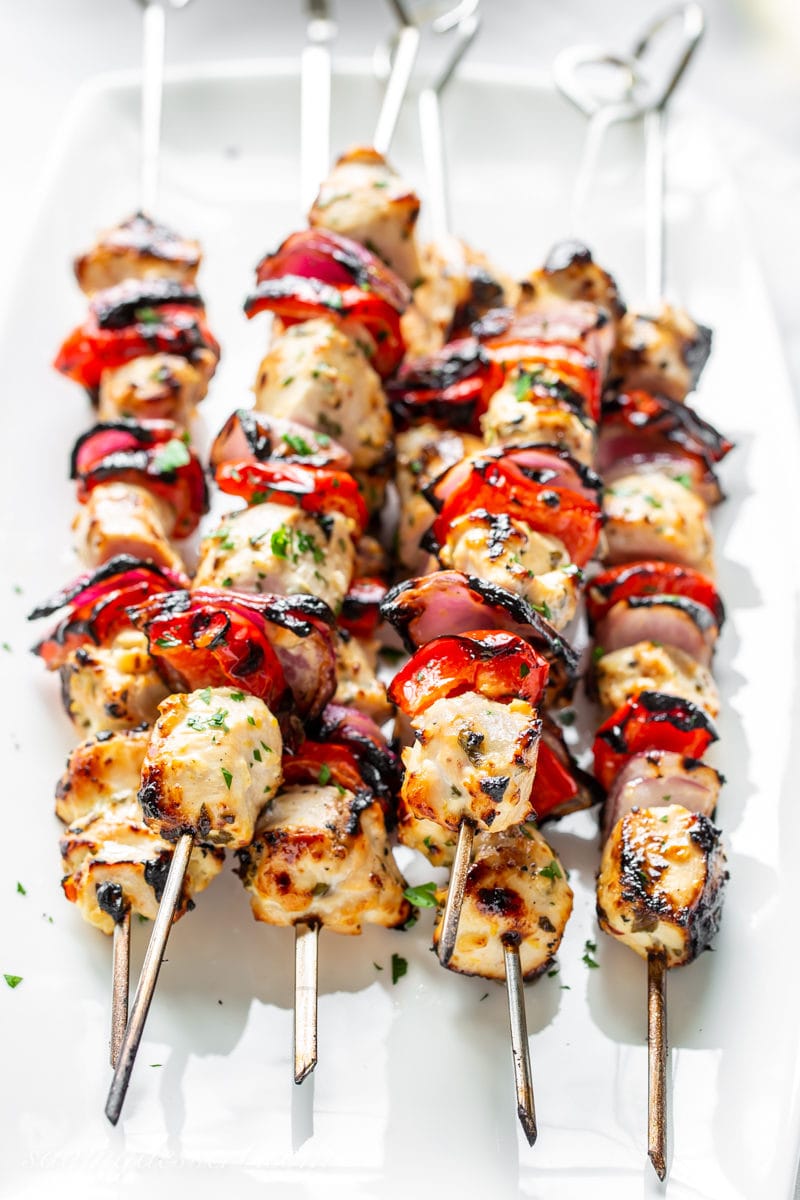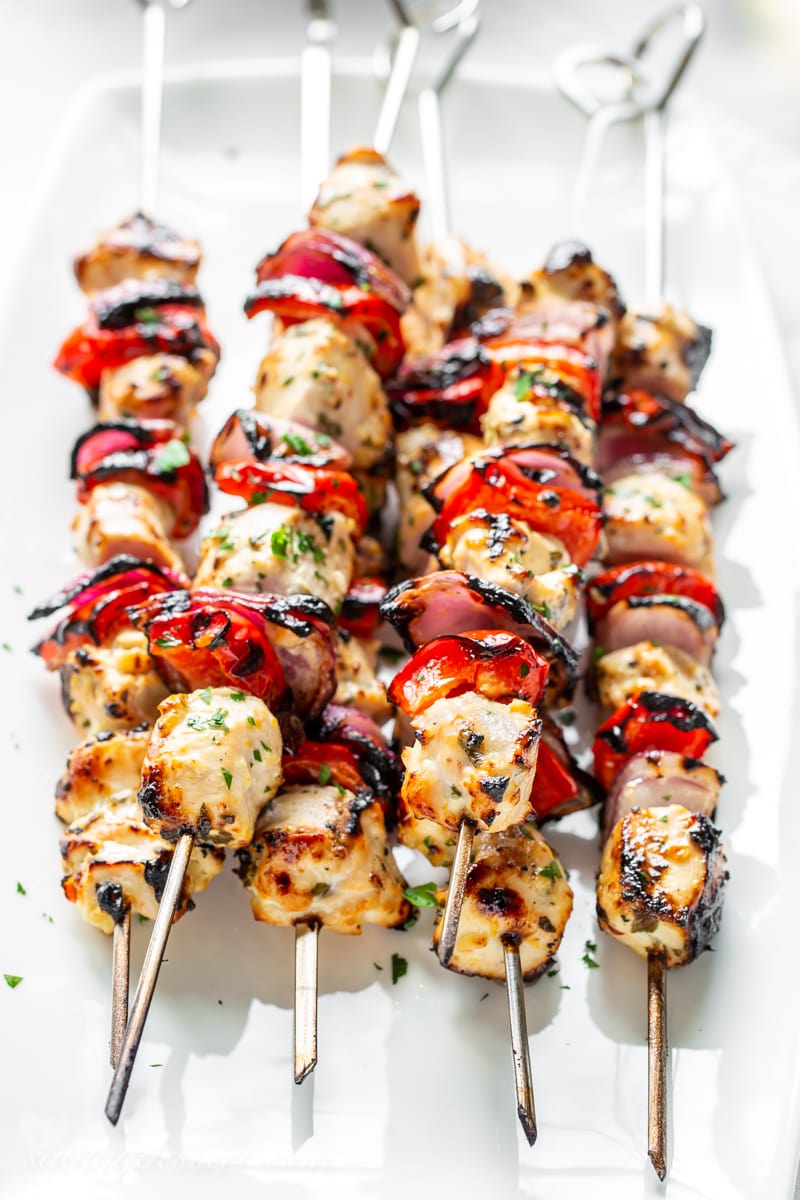 Grilled Greek Chicken Recipe
If you're looking for tender, juicy and flavorful all in one delicious bite, you'll LOVE this Grilled Greek Chicken Recipe!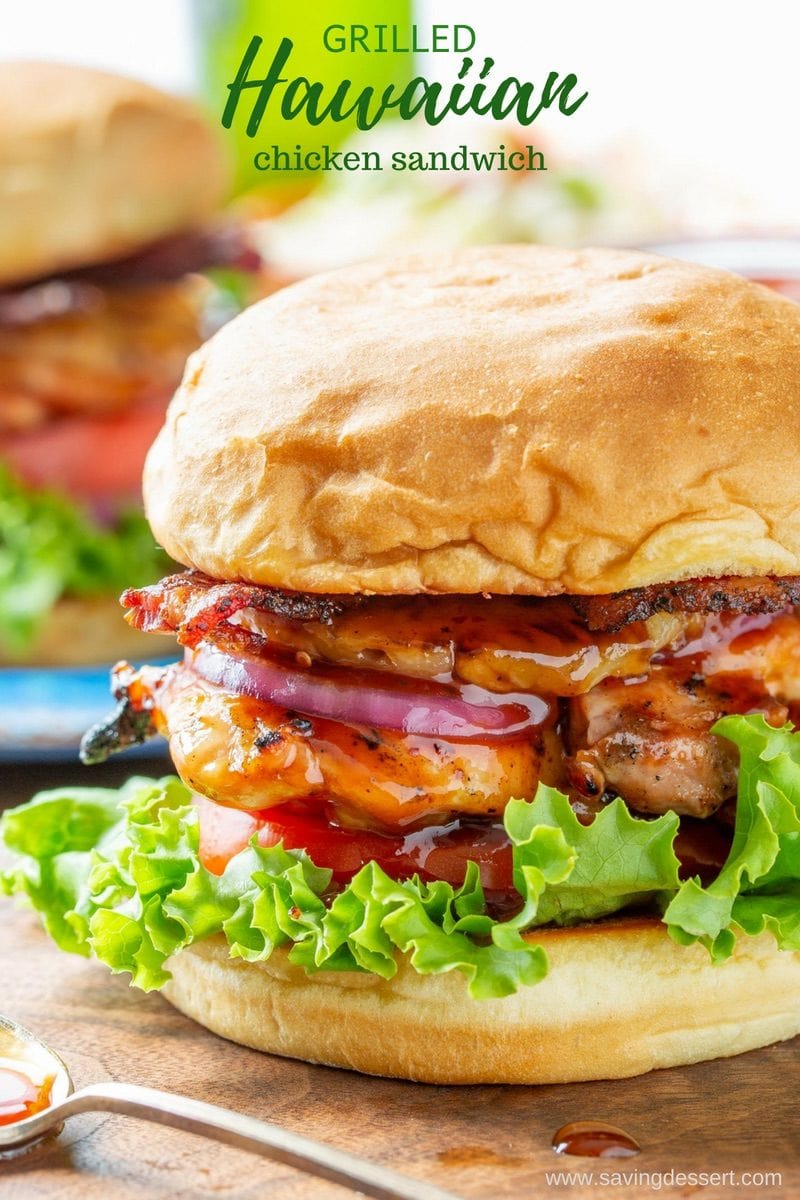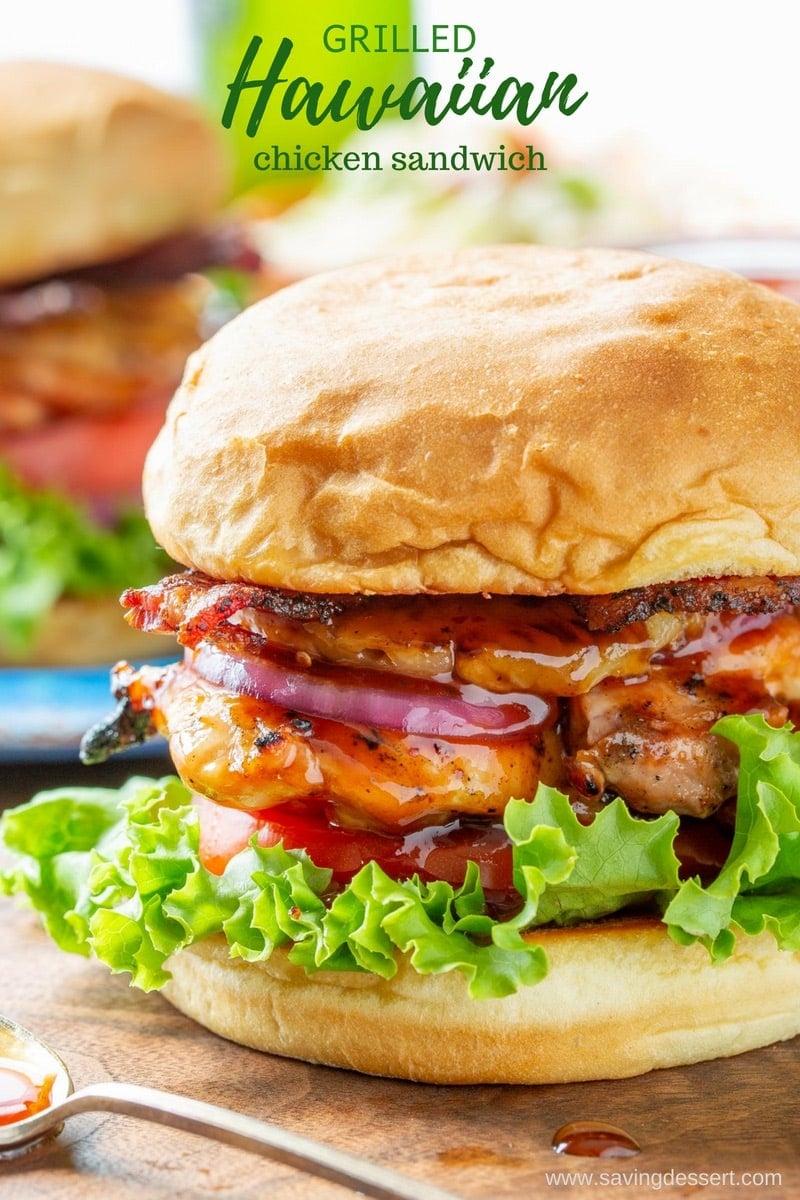 Grilled Hawaiian Chicken Sandwich
With pineapple, crispy black pepper bacon and a slightly spicy, sticky sweet pineapple sauce, all in one delicious bite! Get the recipe for Grilled Hawaiian Chicken Sandwiches.
BBQ Brisket Recipe
Making delicious, tender and juicy BBQ Beef Brisket at home is easier than you think!
Cheesy Grilled Taco Burgers
All the authentic Mexican flavors you love, in one tasty Cheesy Grilled Taco Burger!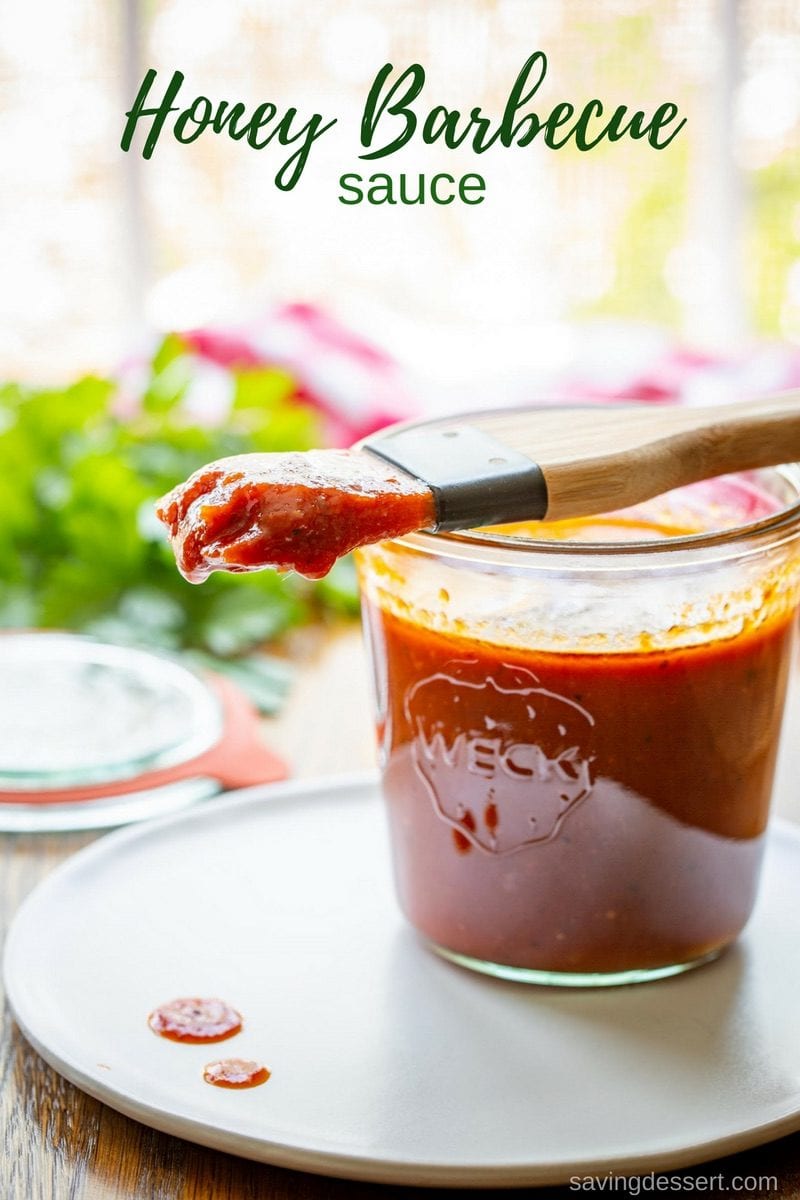 Easy Honey BBQ Sauce
Great as a marinade or for basting and slathering on grilled chicken, pork or beef. Get the recipe for Easy Honey BBQ Sauce.
The BIG finish! 4th of July recipes for something sweet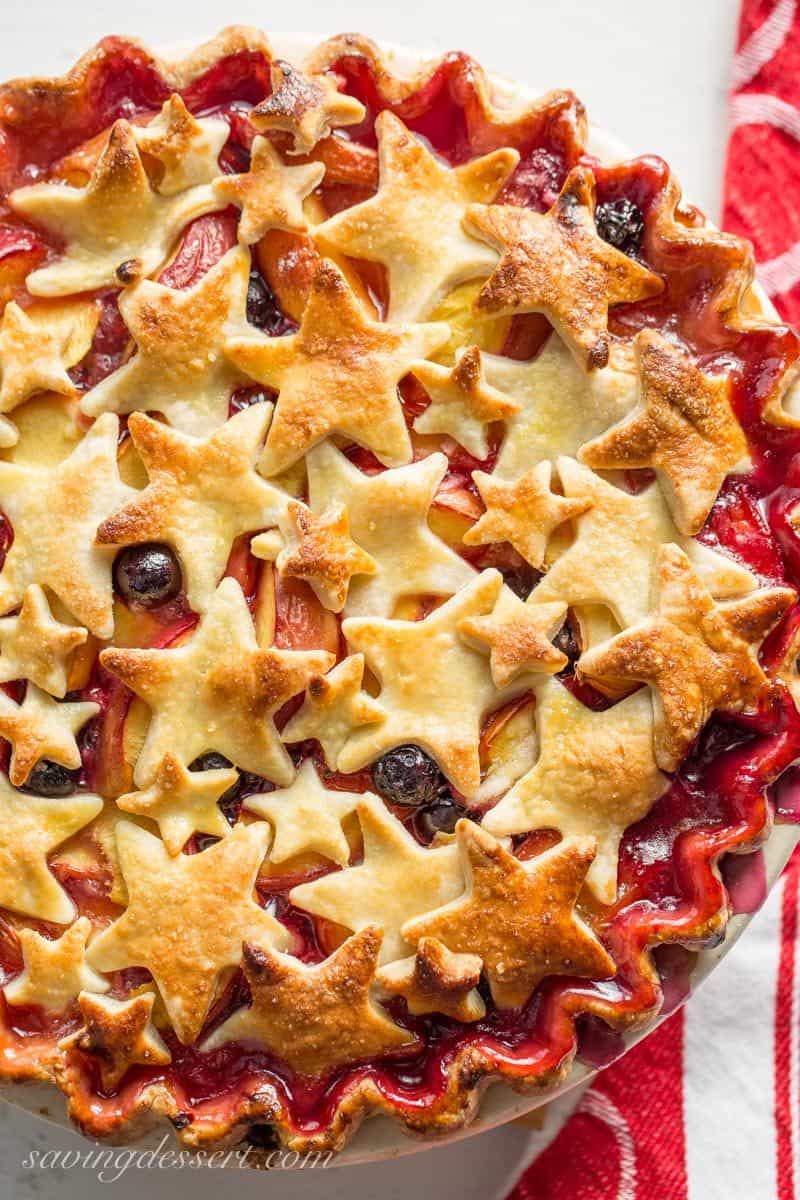 Nectarine Blueberry Pie
Bake the season with this juicy, tangy, sweet pie filled with ripe nectarines and plump blueberries.
Topped with a homemade flaky crust cut into shapes with your favorite cookie cutter, you'll be the star of your next celebration with this delicious Nectarine Blueberry Pie!
The perfect dessert to celebrate the 4th of July. They're very festive dressed up in their red, white and blue. Celebrate Independence Day with these delicious and amazing treats!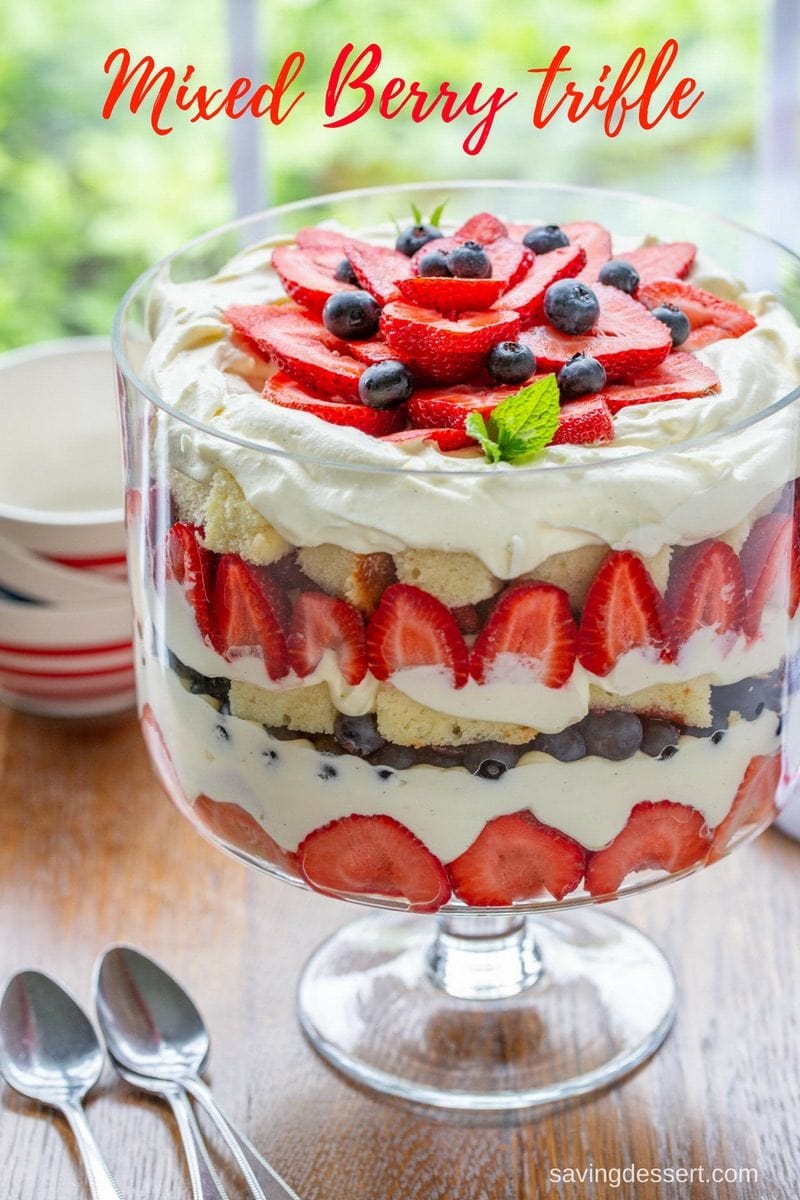 Mixed Berry Trifle
Layers of fresh berries, chunks of sweet pound cake smeared with a little strawberry jam and a luscious vanilla cream custard. This lovely Mixed Berry Trifle is great for any occasion, it's easy to make and it serves a crowd!
Star-Studded Berry Tarts with Vanilla Pastry Cream
The perfect dessert for patriotic holidays! Get the recipe for Star-Studded Berry Tarts.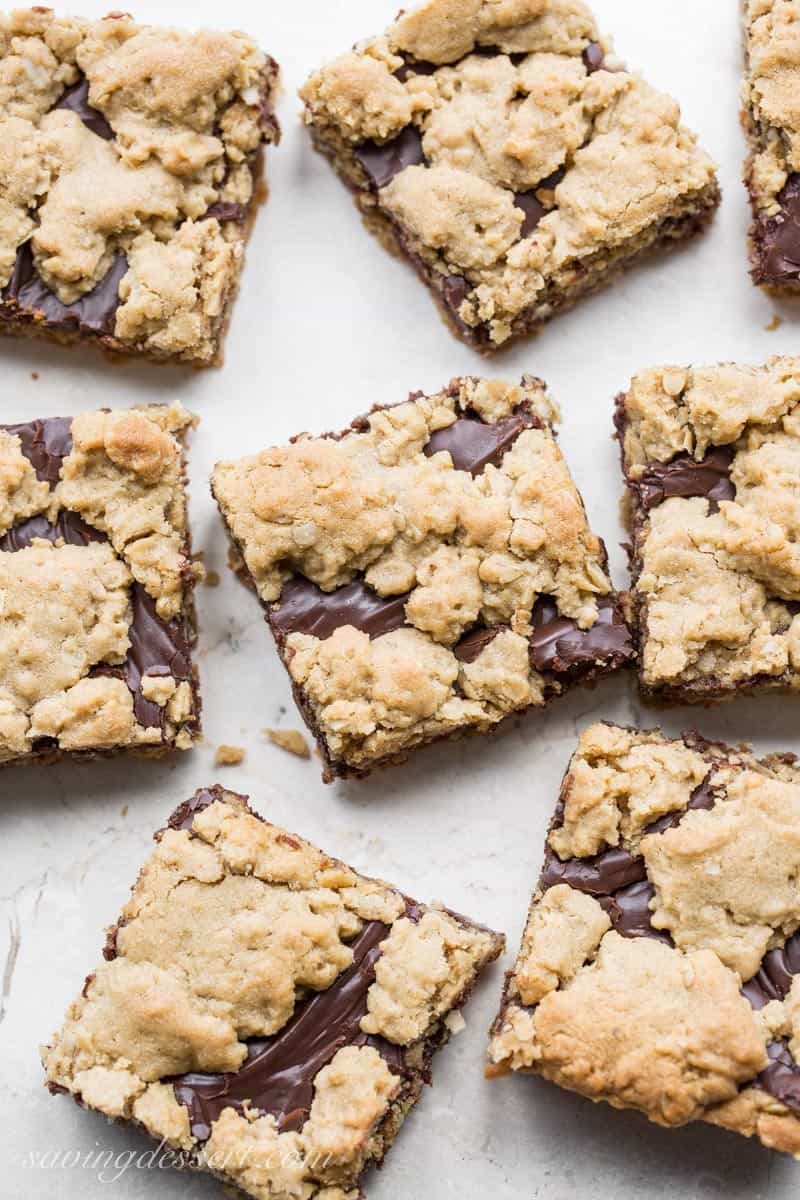 Chocolate Peanut Butter Revel Bars
Delicious cookie bars loaded with oats and peanut butter mixed together into a tasty crust, layered with silky smooth fudgy chocolate, then topped with more crumbled crust.
They're easy to make, travel well and taste delicious! Revel Bars are great for big gatherings, back to school lunches or snacks … or just because.
Tangy Lemon Bars
Finally, with a tart, sweet and creamy filling and a delicious buttery shortbread crust. These Tangy Lemon Bars are absolutely amazing!